In a previous post I discussed "Should you be concerned if your pet sitter advertises on their vehicle"?  The feedback was quite positive so I took the plunge and would like to introduce you to the newest addition to the Purrfect Pet Sitting family!  Ladies and Gentlemen, I give you the Pet Sitting Mobile: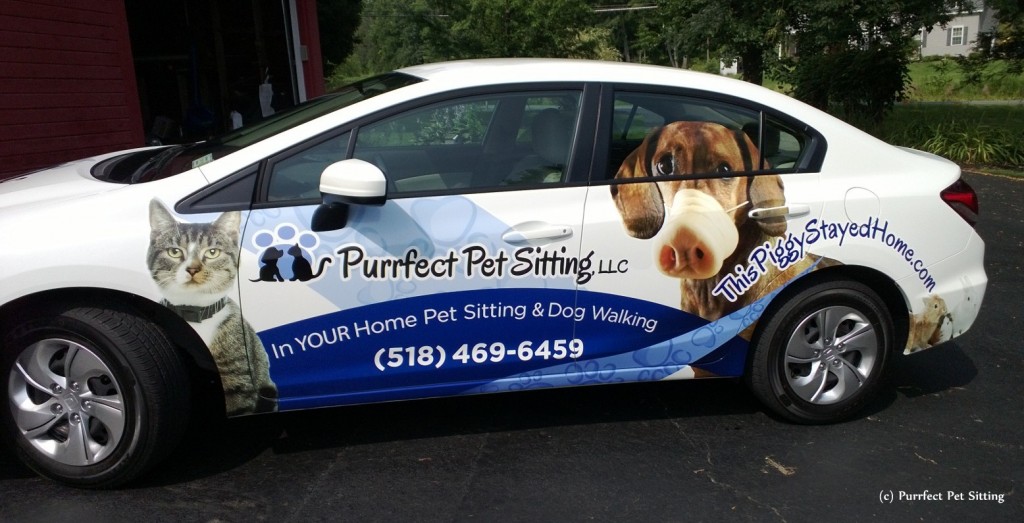 I'm very happy with the way it came out.  I asked the opinion of SO many people during the design process.  It was evenly split down the middle; they either loved it or they hated it.  Either way, it caught their attention and made them take a second look which is exactly what it is supposed to do.
My husband however says he can no longer ride with me!  🙂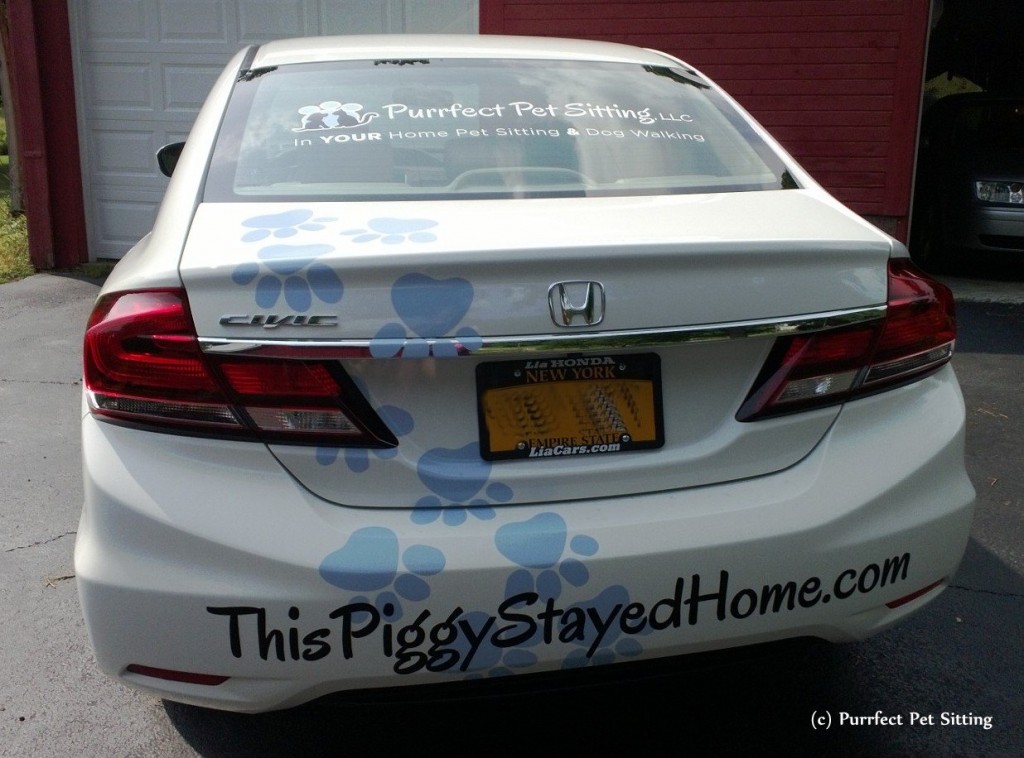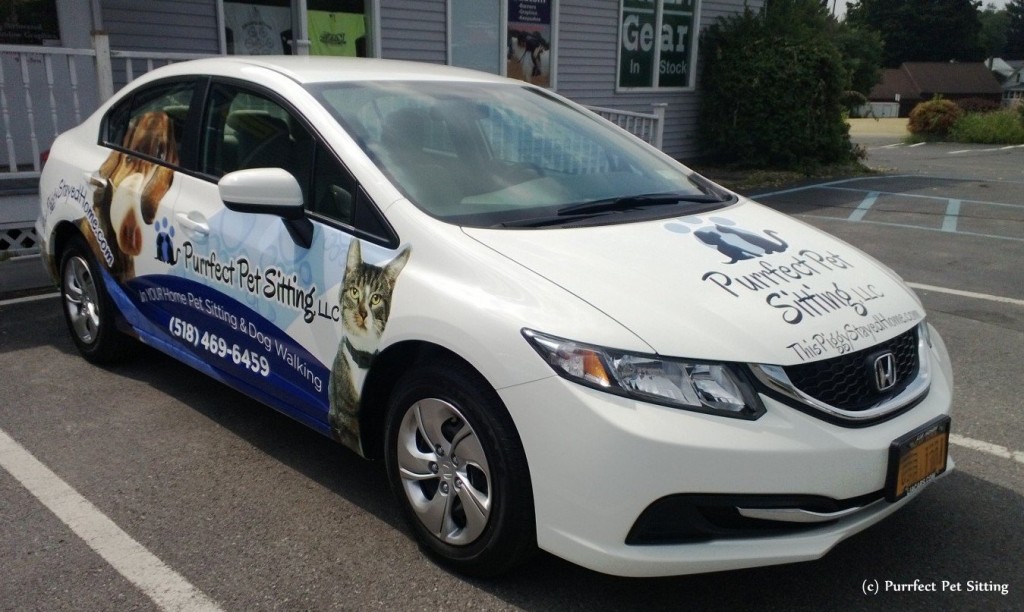 So tell us.  What do you think of the new ride?