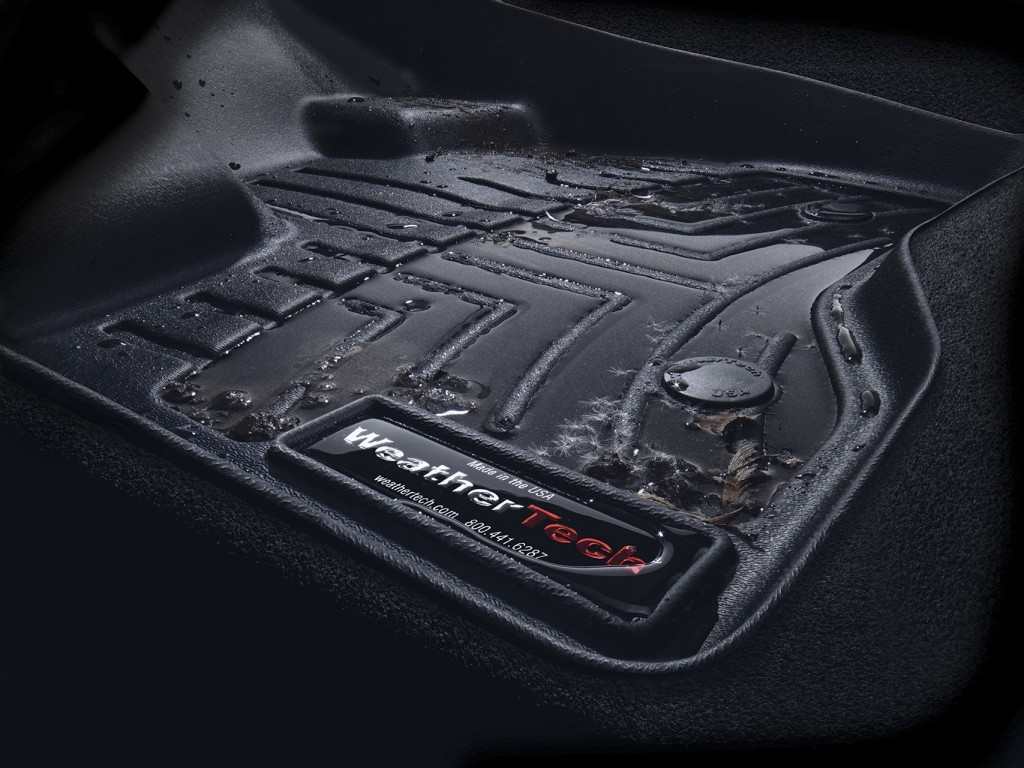 Pet Sitters spend a lot more time in their vehicles than the average person.  When we are busy, we almost live out of our vehicles.  Imagine spending your day getting in and out of your vehicle every 20-30 minutes.  During peak times we have been known to eat our meals in our cars which tends to make things very messy.
That means when we clean our cars, we usually need a shovel.
My husband bought me a set of WeatherTech floor mats for Christmas last year.  As you can imagine, opening a gift like that for Christmas is akin to getting a toilet (which, for the record, he has also given me before).  He installed them in my car and WOW.  That's all I can say!  They made a HUGE difference.
I'm no longer going through a set of basic carpet floor mats every year.
The WeatherTech floor mats are digitally fit to exactly match the contour of your vehicle's floor. They also go up the sides so the water and debris has nowhere to go, unlike conventional floor mats.  You can easily remove and wash them when you want.
They are a little pricey.
For my car it was about $110 for front mats, plus tax and shipping.  But when you figure a set of standard carpet mats are about $30 (or more) and you have to replace them every year after they get nasty the WeatherTech mats really aren't that bad.  They will last as long as you own your vehicle.  They are easy to remove and clean.
For the record, I have not received any type of compensation whether in free product or monetary for my review of this product.  It's just an awesome product that I wanted to share with you!
Have you tried WeatherTech mats yourself?