For those of you following along you probably remember reading the post about Bob And The Case Of The Mysterious Balding Ears.  His ear problems had me stumped.  A friend of mine who is a Vet Tech suggested I try giving him some Fatty Acids.  She said she had seen many pets coming in with similar problems due to the long, cold winter (is it ever going to be over?).
I purchased Grizzly Salmon Oil cat food supplement and started giving Bob, Louis and Junior one pump of the salmon oil each night on their wet food.  I was concerned they may not like it and it would be money wasted but, to my surprise, they didn't really seem to mind it.  After about six weeks I have to say I have noticed a big difference in all their coats.  They are much softer and shinier.
The best part?  Fur is growing back on Bob's ears!  I hardly see him scratching anymore!
Bob's ears before: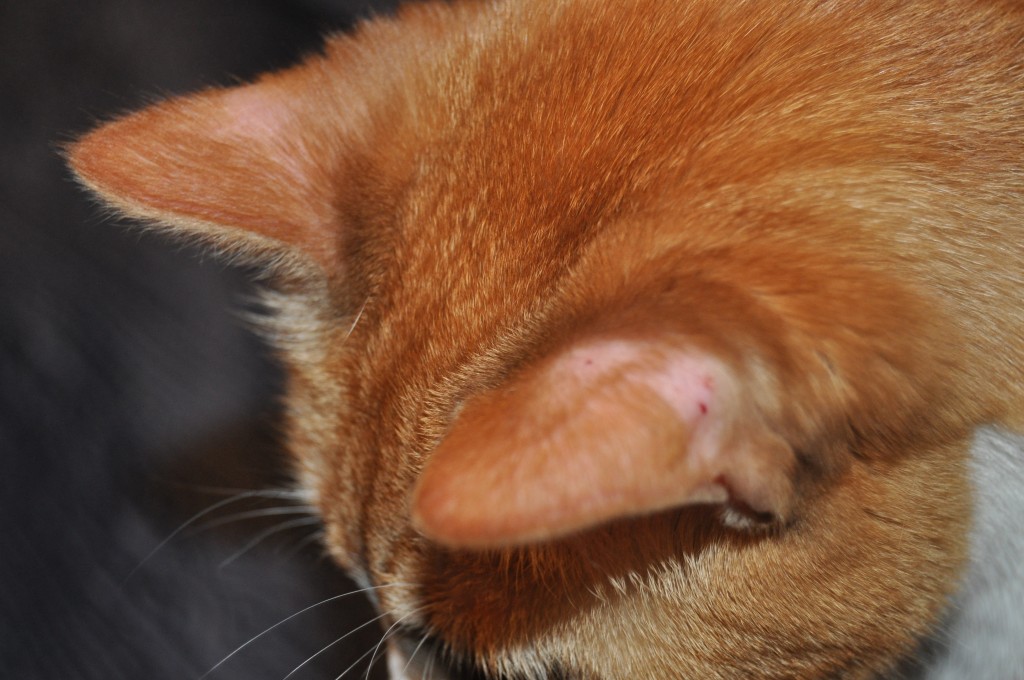 Bob's ears six weeks later: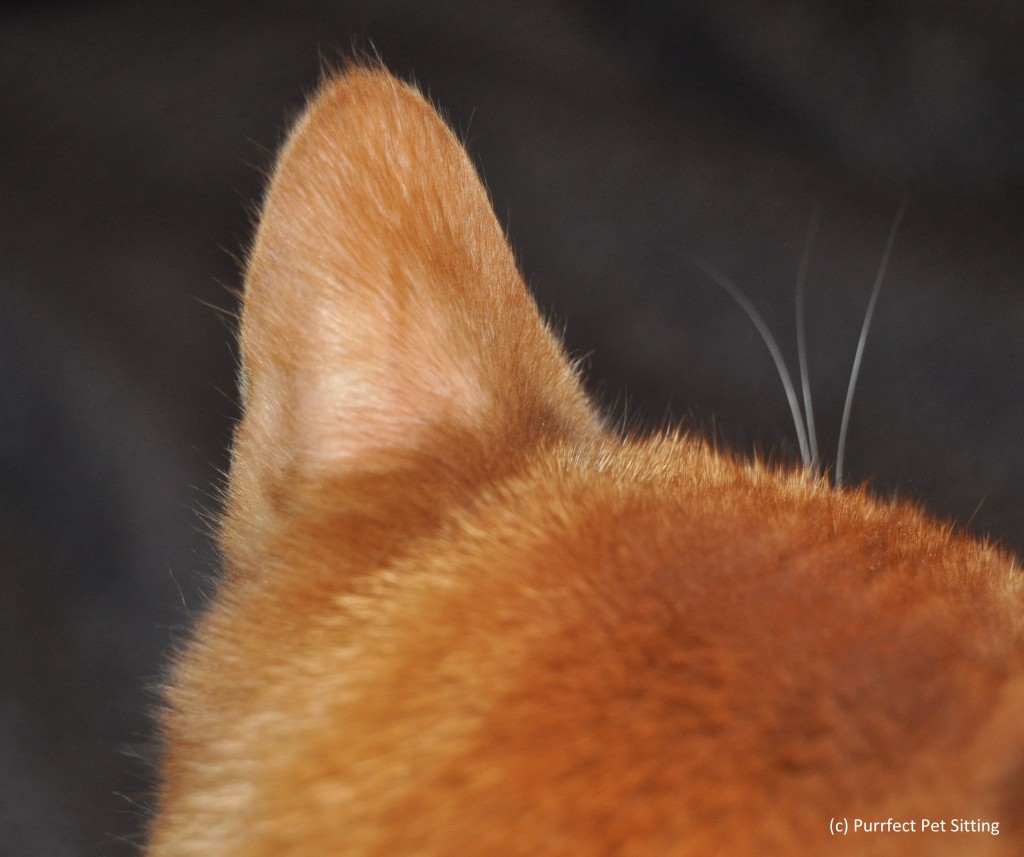 As you can see, adding Essential Fatty Acid to his diet has made a difference.  I'm definitely going to continue giving this product to them, not just during the winter.
Have you seen similar results by adding EFA's to your pets diet?  Please share!