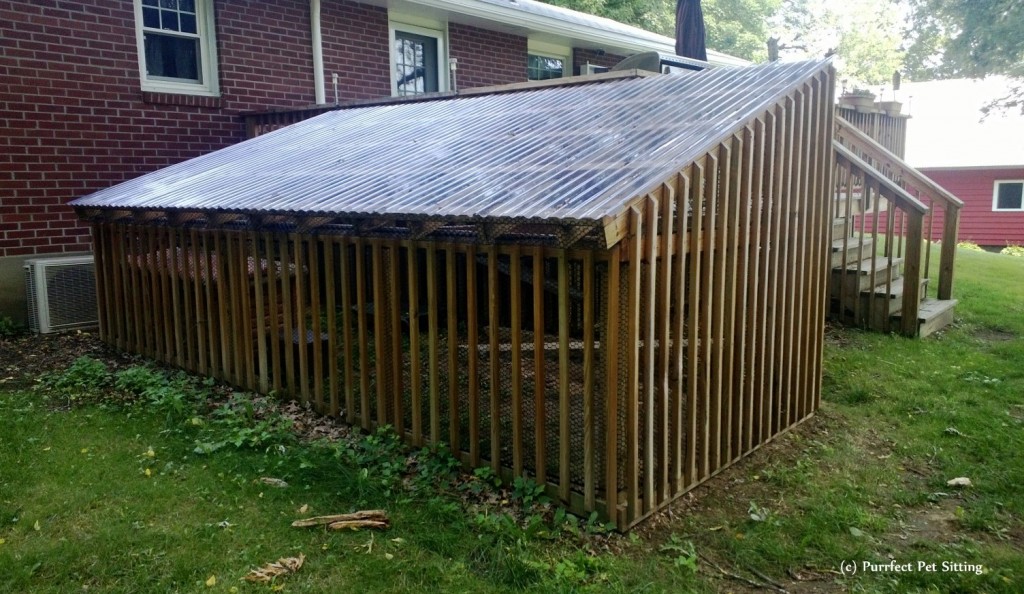 In a perfect world we'd be able to let our pets outside without having to worry about them coming back.  Between predators, cars, etc. it just isn't practical to let your cats out unattended (or any pet for that matter).  It's just too dangerous.  My cats did fine as indoor only cats, but I knew they really would be happier if they had access to the outdoors. 
We hired Stan Blaisdell of Blaisdell Construction to build a deck on the back of our house.  We also had him create a cat enclosure for our cats.  My request was met with a raised eyebrow.  Was I serious?  Yes, I was.  We came up with a design that attached to the side of our deck and attached to our house by a wooden chute which was accessible through a basement window.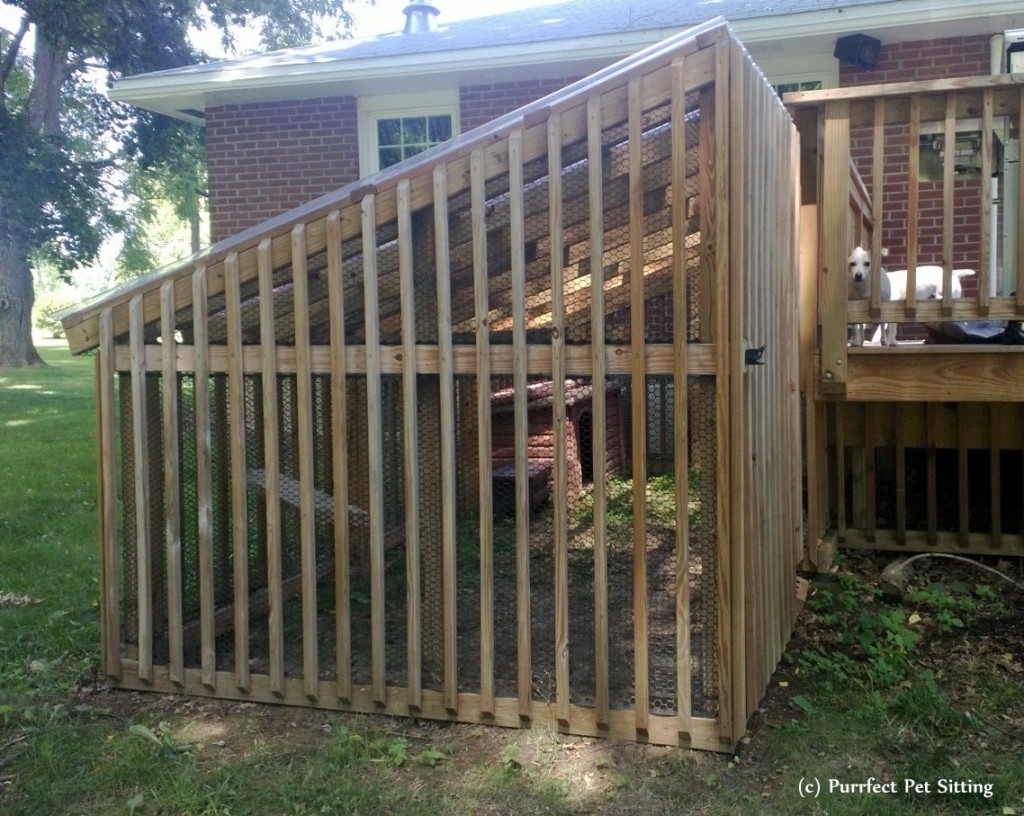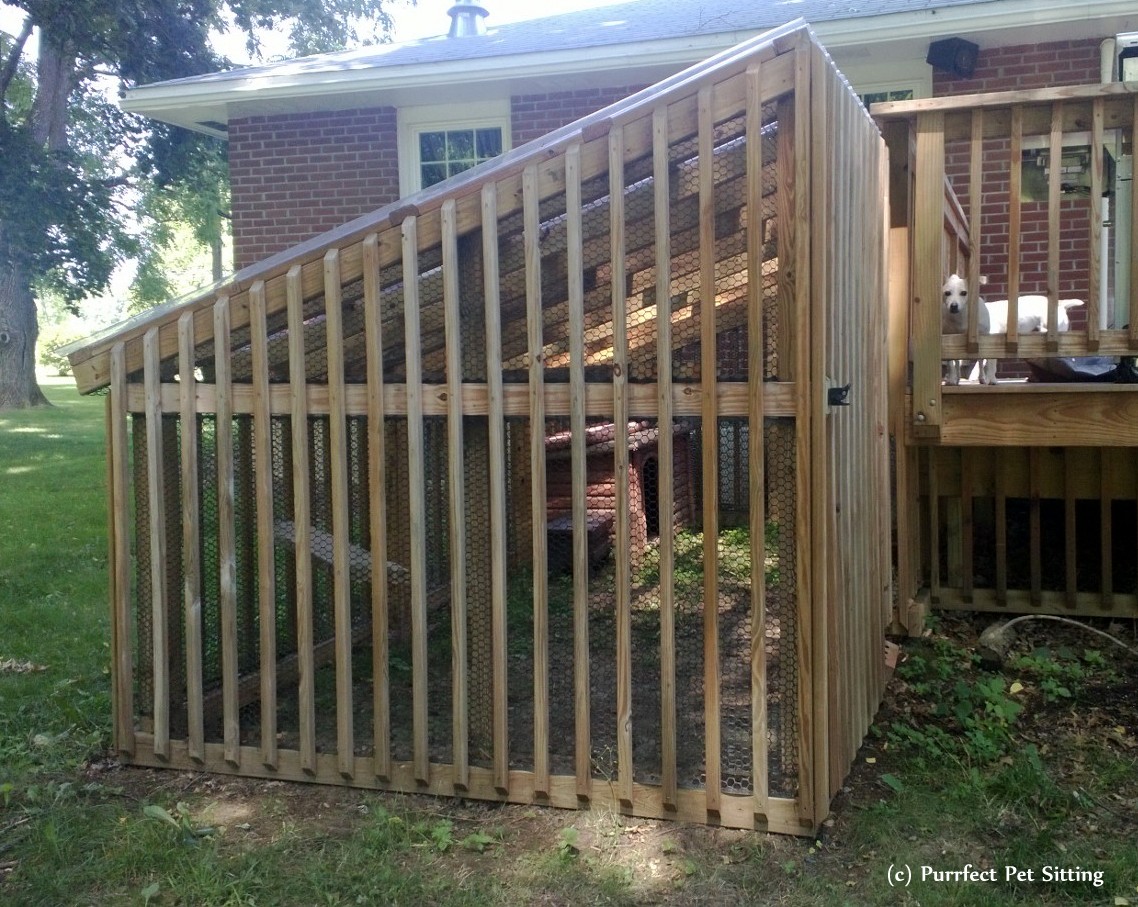 Inside the enclosure I had boards mounted at different levels so the cats can enjoy jumping around and climbing.  I also put in a dog house with an outdoor bench cushion on top which is one of their favorite spots to 'chill'.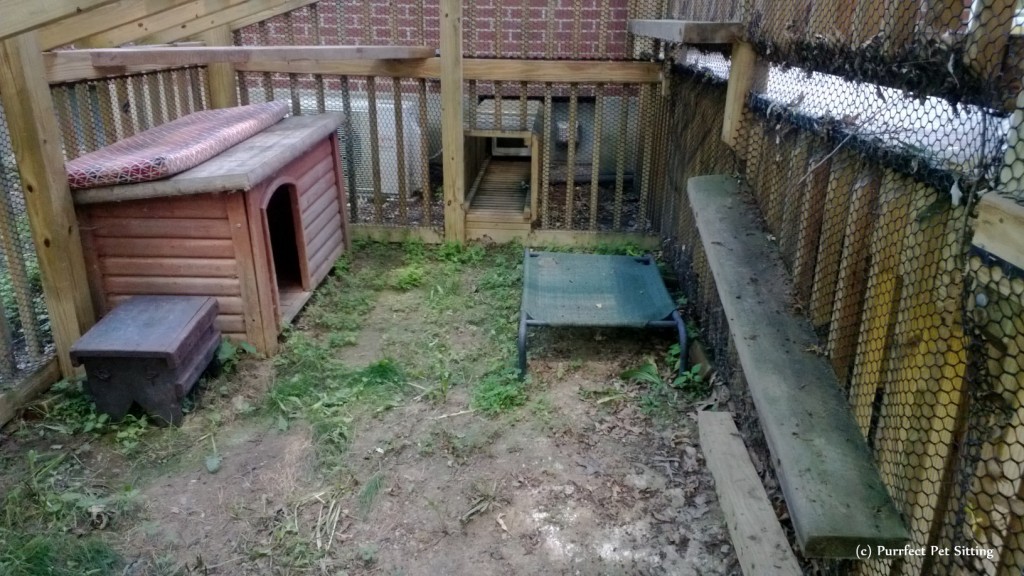 The enclosure measures 8 feet x 16 feet and is accessible through a full sized door.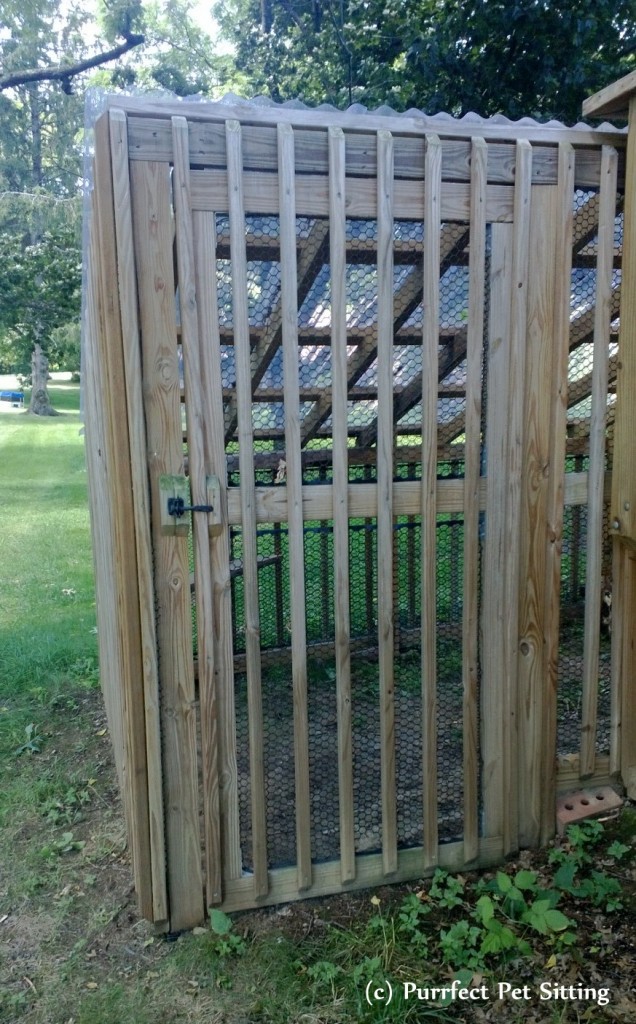 We replaced the basement window with a doggie door and then had a ramp attached to the inside of the basement wall so the cats could get to the window.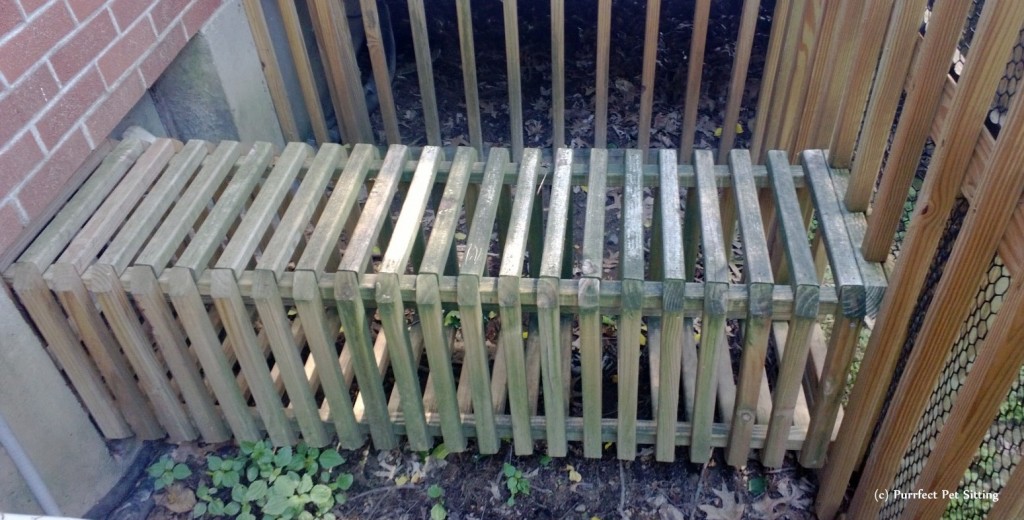 Needless to say, our cats are VERY spoiled.  They just LOVE going outside and even though the entire enclosure is covered in plastic chicken wire they still manage to bring me squirrels, chipmunks, birds, frogs, etc. as prizes.  I'm not even sure how those critters get in, but they do.
Was it worth the money?  Well, they say a picture is worth a thousand words.  You tell me.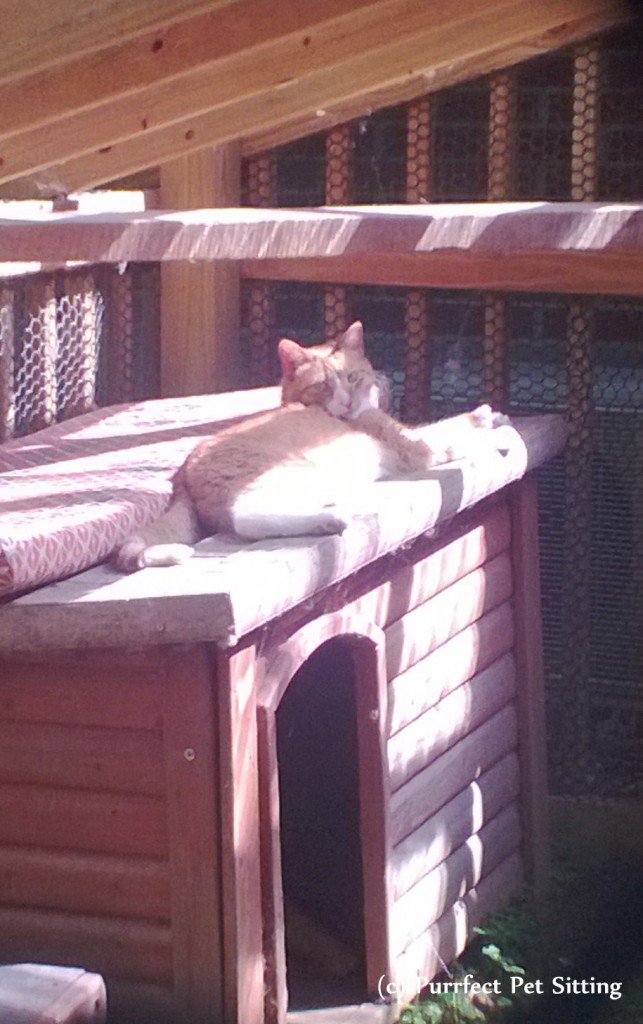 Yep, worth every penny.
I think if I allowed it, Bob would be outside 24/7/365.  There is a roof on our enclosure so they can go out when it's raining and not get wet.  Even when there are several feet of snow on the ground they can still go out and enjoy their time.  The only downside to the enclosure is it's very difficult to grow any grass and the cats tend to use one corner as a litter box so it does need to be cleaned out frequently, but they are just so happy.
People who visit our house think it's quite silly at first, but by the time they leave they are telling me how much they want one at their house.
Feel free to contact Stan at Blaisdell Construction if you are interested in having a cat enclosure built for your feline friends or if you just need a general contractor.  Please tell him Purrfect Pet Sitting sent you.