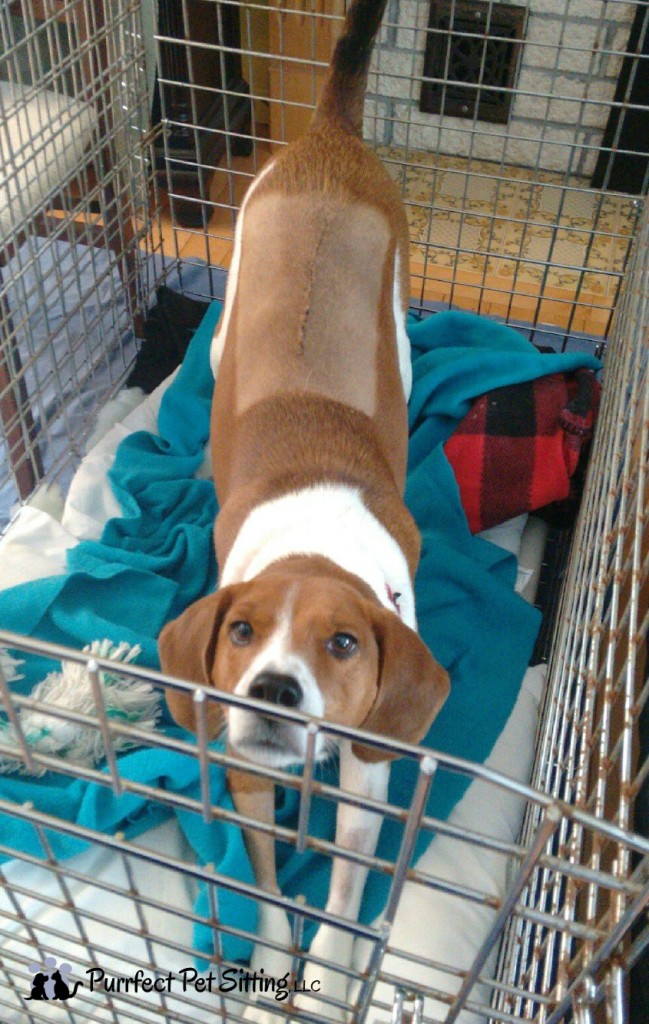 I recently receive a call from someone whose dog was having herniated back surgery (notice the Frankenstein like scar on his back).  They were looking for someone to come in midday while they were at work to help get the dog outside to relieve himself.  She asked if this was something we could help them with and actually seemed surprised when I said absolutely, we'll come and meet with you to see what the setup is before we commit.
She didn't think convalescent care was a service a pet sitter would provide.
Not only do we offer convalescent care, we also offer hospice care.
We know what it's like dealing with pets who get old and need some extra assistance and what a relief it is knowing someone reliable and trustworthy is available to help.  We try to offer them as much dignity as possible when we assist them.
We take each call on a case by case basis.  We want to meet the pet and see what is required before we commit.  Some instances we may have to turn down; like a cranky or mean dog who may bite us when we try to help them to get up or an unusually large dog who needs to be carried outside.  As usual, our safety comes first.
Do you have a pet who needs some extra care while you're at work?  Give us a call to see if we can help!