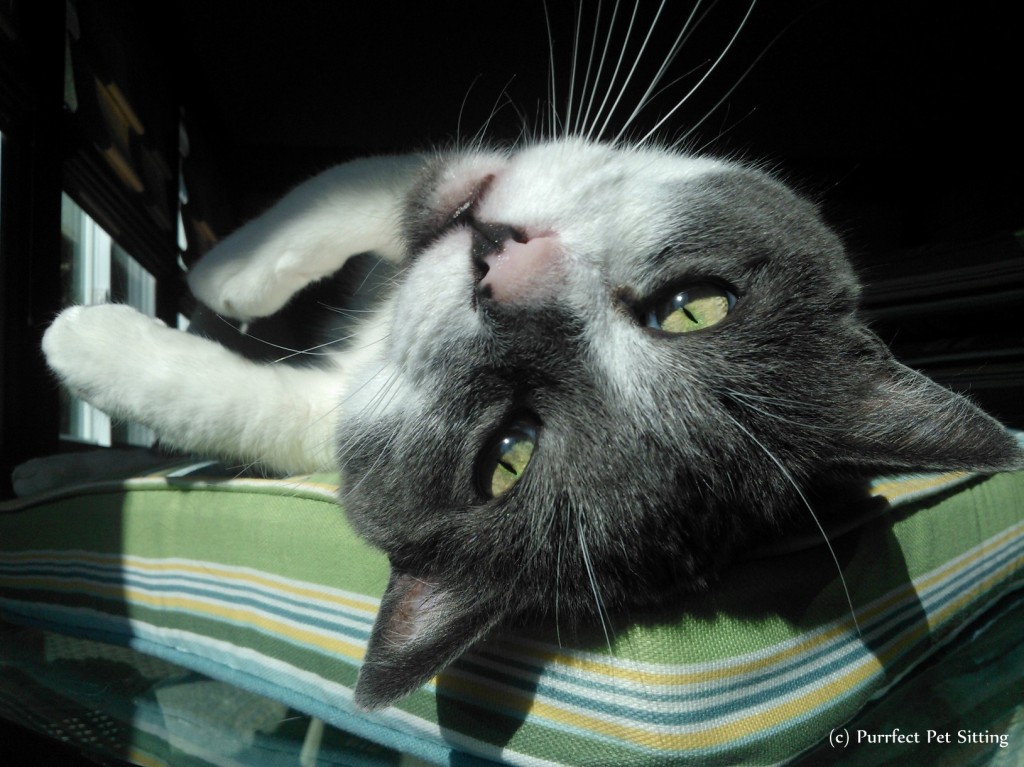 We often get asked if we would email/text clients with updates and/or photos while they are away.  It's understandable that people want to check up on their pets.  Hey, I've been known to call my pet sitter every day to check up on our fur kids while we're on vacation so why should you be any different?
We will be happy to provide you with updates!
Some people check in every day, some people check in once the entire time they are gone.  We're happy to accomodate your wishes whichever you prefer.  We find that clients using a professional pet sitter for the first time tend to be the most nervous and request frequent updates.  Once a client has used our service a few times they know if anything comes up we'll definitely call them and they no longer ask for updates.
With Purrfect Pet Sitting you can truly relax and unplug while you are away.