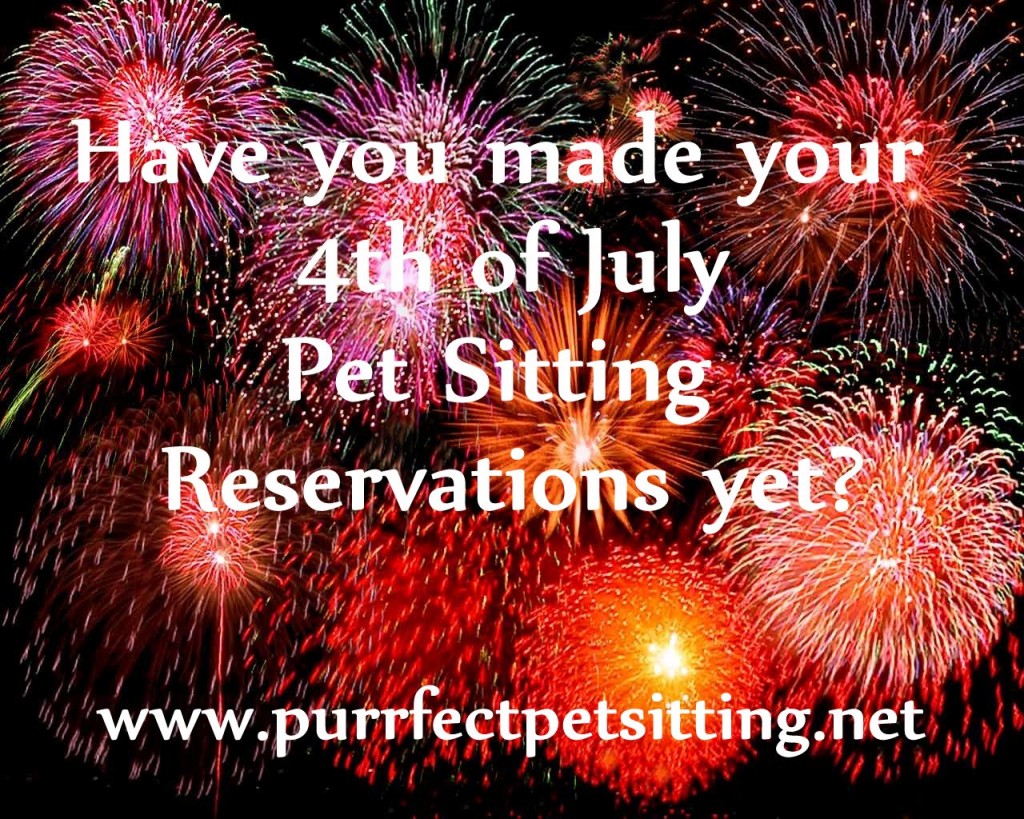 Holidays are, by far, the busiest times for pet sitting.  I start sending out emails about six weeks in advance to remind our clients to book early as we fill up fast.  I am always amazed however at the number of last minute calls we get.  Not from existing clients, but from people who have never used our service before.  Existing clients are much easier to squeeze into the schedule if needed since we already have a contract and key on file.  New clients are a different story.  We need to schedule a time to meet to fill out the paperwork and pick up a key and since holidays are our busiest the schedule will need to be juggled dramatically to squeeze that in, especially when they are calling the day before they leave.
In past years we have bent over backwards to try to accommodate as many new, last minute clients as possible.  I have learned the hard way though that the last minute people aren't always worth the effort.  I find that they are in a panic to find someone and are more or less desperate.  They call every number in the phone book, every friend, every relative, every neighbor until they find someone who will do it.  Many times I've made arrangements with last minute people to meet them that day or the  next only to have them cancel when they find 'free' help.
I'm not saying we won't take any new clients who call at the last minute.  If it conveniently fits into our schedule, we have someone available and the person seems genuinely appreciative we'll do what we can.  But if they tell me they are ONLY calling us because the kennel where they ALWAYS board their dog is full and the neighbor bailed on them, we will politely decline.
Our goal is to establish long term relationships with our clients and their pets.
We want to be your first choice, not your last resort.
We will be here when you need us the next time.  I can assure you, we won't bail on you.  So why not hire a professional instead of having to worry about your pet sitter bailing on you when a better offer comes along?