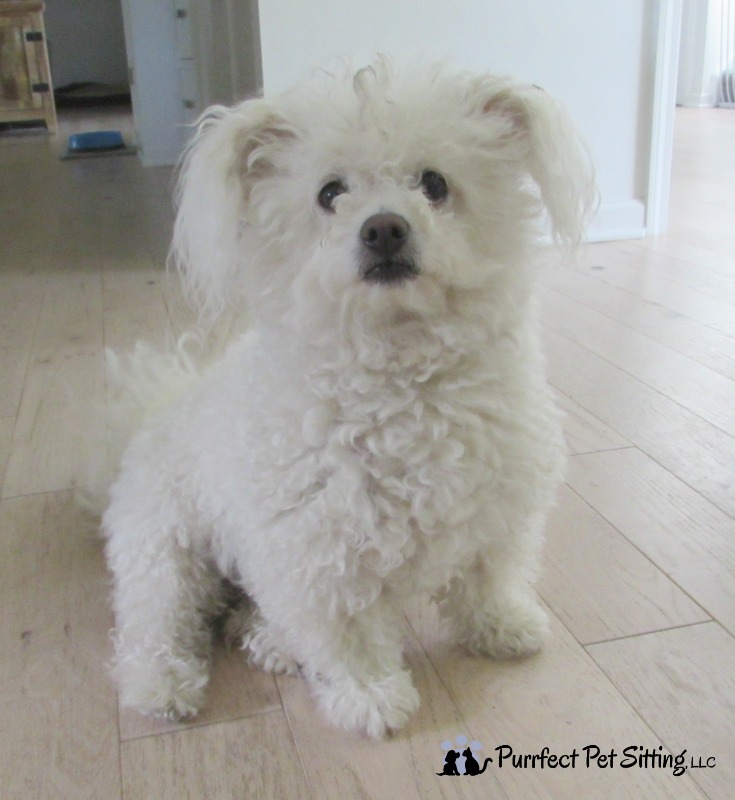 The weather is finally beautiful and everyone wants to be outside, including your pets.  We've been getting a lot of requests lately for people who want us to leave their dogs outside on an invisible fence between our visits.  Depending on the number of times a client has us coming it could potentially be 12+ hours between visits. 
The most recent wanted us to come at 6am to let the dog out and then come back at 8pm to let her in.  Normally I deal with people via the phone or email, but this particular request came as a result of a neighbor coming over to a house where I was dog sitting so I dealt with her in person.  When I told her I was sorry but we could not accommodate her request the look on her face was that she was appalled and could not believe I was turning her business down!
Contrary to popular belief, we don't take EVERYONE that calls.
We have criteria that must be met to insure we are a good match.  You can read our blog post on 5 Reasons We May Not Take You As A Client.
Why won't we leave dogs outside, unattended between visits on an invisible fence?
These are just a few of our reasons:
First, it's a liability.  Our pet sitting liability insurance covers us for "Care, Custody and Control".  If the dog is not in a fenced in area we technically don't have control.  If your dog escapes the invisible fence and gets hit by a car our insurance will not cover it.
Invisible fences do not prohibit anyone from coming into your yard and stealing your dog.
They do not stop any other animals from coming into your yard and possibly hurting your dog.  We have coyotes in this area as well as other wild animals.  Not to mention those lovely people who just let their dogs out to wander with no supervision.
I have also seen many dogs who got spooked during a strong thunderstorm and the dog ran through the invisible fence barrier and then were unable to get back in because they'd get shocked whenever they got close to the line.
We've had people volunteer to sign a waiver releasing us from liability should something happen.  Unfortunately that doesn't work for us.  It's too stressful for us wondering if everything will be ok and what scenario we will be walking into on our next visit.
Sometimes even a physical fence just isn't as secure as you think it is.  You can read about that here.
So what say you?  Would you want your dog left outside alone all day without a secure fence?