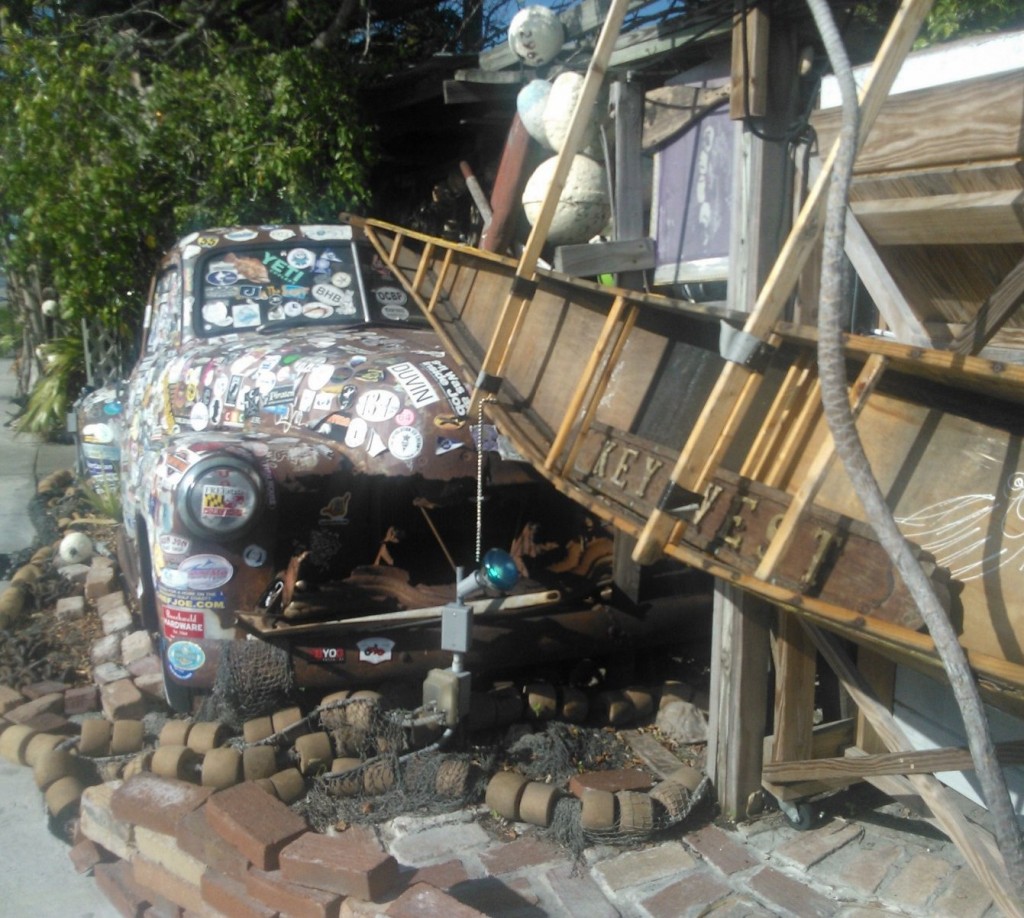 We just returned from a much needed week away.  We went to one of our favorite places on the planet; Key West, Florida.  This was my fourth time going to Key West and I don't know that I will ever tire of it.  If you've never been, I highly recommend it.  Key West's mottos is "Key West; Where The Weird Go Pro".  Everyone is so laid back and friendly.  We stay at the Key West Bed and Breakfast every time.  I can't say enough good things about the house and the people that run it.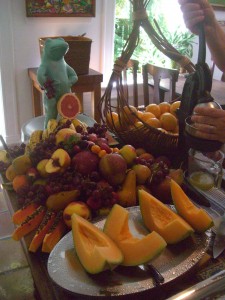 (Fruit Breakfast Buffet at Key West Bed & Breakfast – and Bill's hands squeezing us some fresh orange juice)
Of course I still worried about our own pets while we were gone and I worked remotely; maintaining the pet sitting schedule, returning phone calls and emails, etc. but it was still a lovely vacation.  There were obviously some challenges – namely a snow storm that dumped a foot of snow and a few other snafus, but overall things ran rather smoothly.  We certainly couldn't have asked for more perfect weather in Key West.  It was sunny and 75 degrees every day!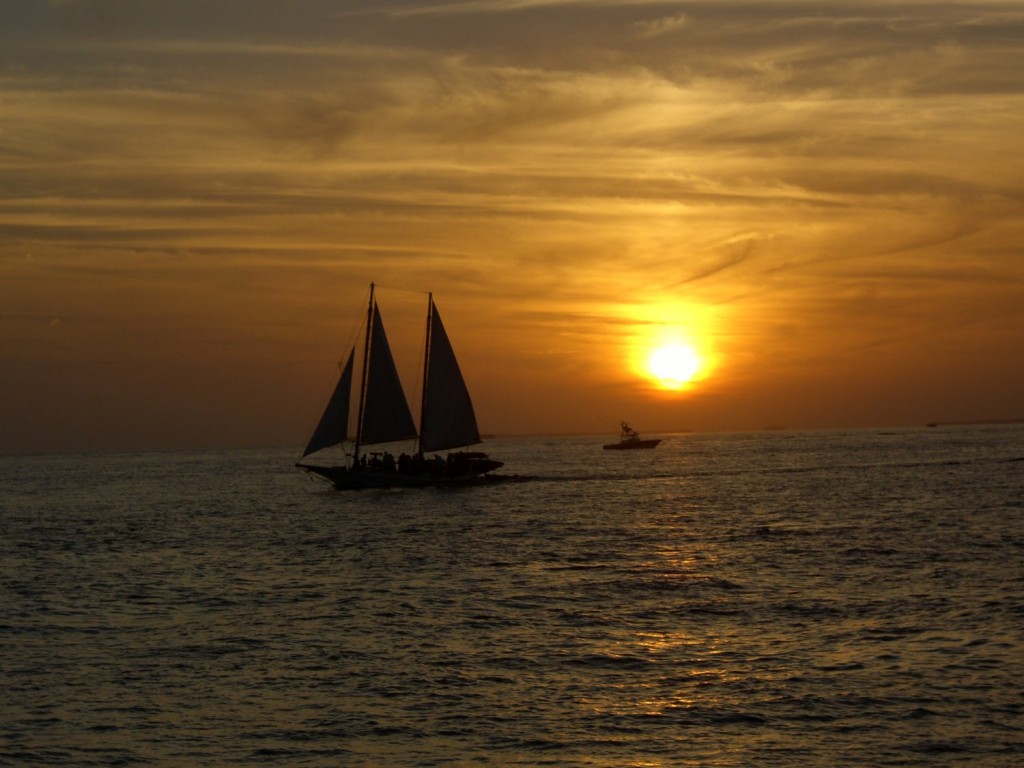 (Sunset Cruise aboard the Jolly II Rover)
One thing I love about Key West is how dog friendly it is.  Dogs (well behaved, obviously) are allowed in most restaurants.  I didn't see a lot of cats and I really needed a cat 'fix' by the time we got home.  The number of chickens wandering around also amazed me.  The roosters outnumbered the hens by a large percentage and there were a ton of baby chicks!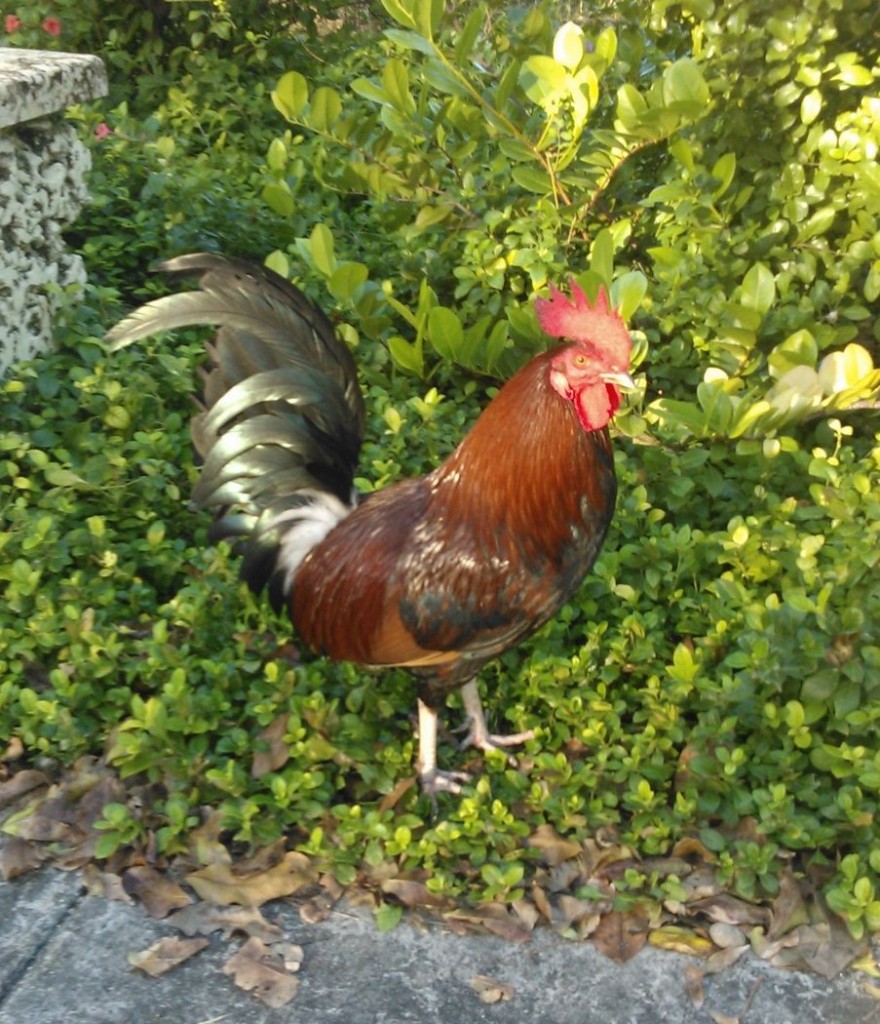 (This guy was in the parking lot of the Post Office)
We're contemplating where we'd like to go next February to get away from the winter.  Does anyone have any suggestions?  What is your favorite vacation destination?