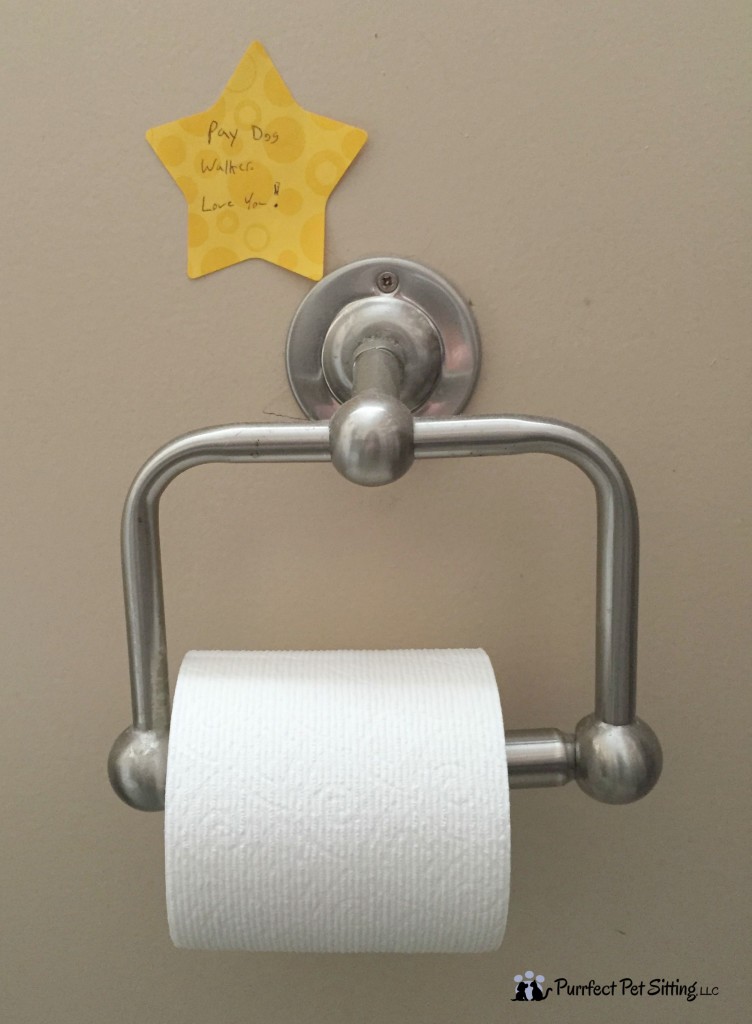 We often get asked when payment for pet sitting or dog walking services are due.  This policy will vary by company, but our policy is for vacation clients payment is due prior to your departure.  That means before you leave you will need to leave payment on the counter and your pet sitter will pick it up on their first visit (we send you confirmation before you leave which includes your total). 
For clients who use our daily dog walking services we leave you a spiral notebook where we leave our daily note.  At the end of the week your dog walker will leave you a total for that week.  Payment is due on the next visit.  So, if we leave your total on Friday and if your next visit is the following Monday that is when payment would be expected.
This policy works for us.
By collecting payment from vacation clients at the beginning of the pet sit we don't have to track receivables and chase people down when they get home.  By collecting payment for daily dog walking services at the end of the week we don't have to track credits if you cancel a day during the week.  We have encountered vacation clients over the years that weren't comfortable paying for services before they were rendered, however it is rare.  Our reputation speaks for itself.  We do an honest day's work for an honest day's pay.
Don't you love the note we found reminding someone in the household to leave payment for us?