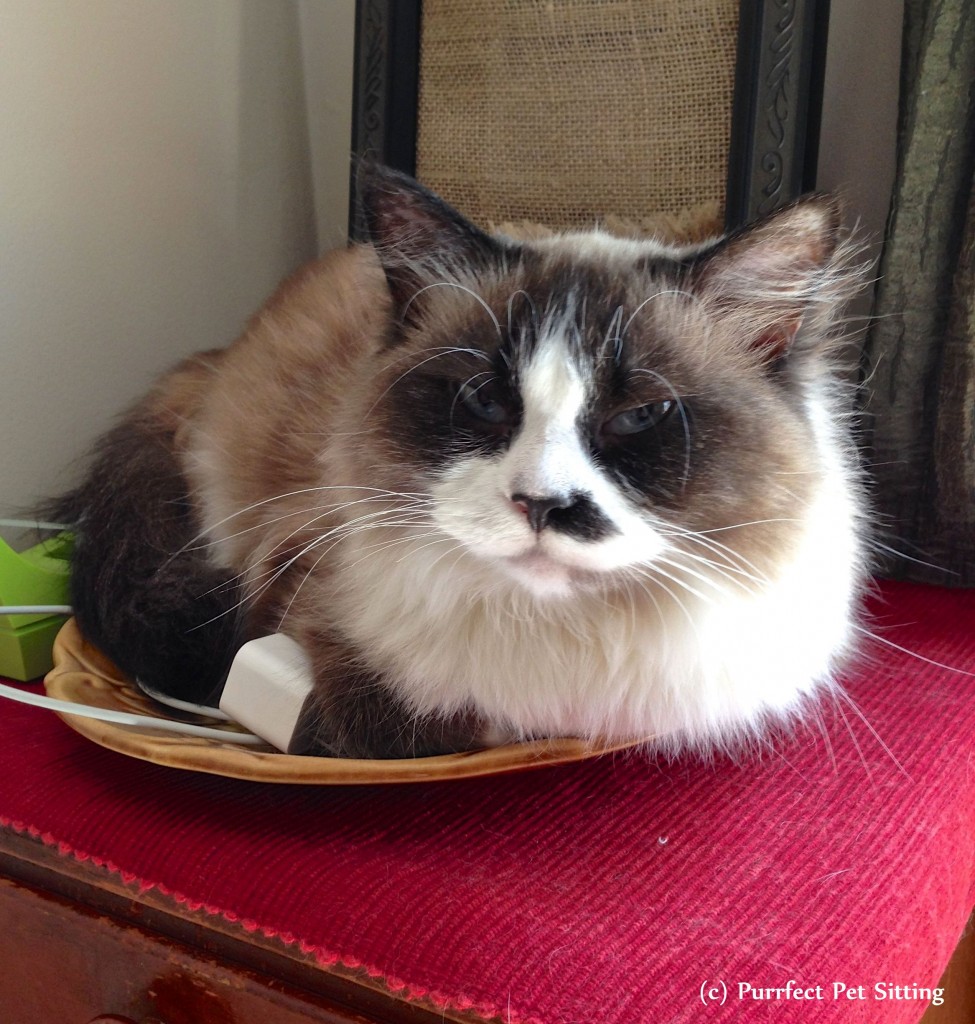 During our initial contact with a potential client be either via email or phone we discuss any questions or concerns they may have before scheduling a meeting to make sure we are both comfortable with the proposed arrangement.  Before we meet we make it clear that we are coming to fill out the paperwork and pick up a key.  Every once in a while we run into someone who is hesitant to give us a key.  I completely understand that, after all you're leaving everything you hold dear to a virtual stranger.  We're more than happy to provide references to people who are hesitant and I often refer people to the "Why Trust Us" section of our website to alleviate their fears.
We recently signed up a client however who clearly didn't trust us.
The client's mother would be staying at their house and wanted specific times we would be there so the mother could meet us at the door.  I advised the client before we scheduled the meeting that we would still need a key, even though her mother would be staying at their house.  What if the mother had an emergency and wasn't there when we arrived for our visit?  We wouldn't be able to get in to walk the dog.
When we arrived for the consultation it was painfully clear we were still untrusted.  The client flat out refused to give us a key.  I politely explained the different scenarios and that if any of those scenarios occurred and we couldn't get in, the dog would not be walked and they would be charged for the visit.  They still refused to give us a key.  In all honesty, we should have just turned the client down.  They refused to abide by our policies.
The pet sitter arrived for the first visit and was greeted at the door by the mother.  Sitter was not allowed in the house, instead she was greeted by barely a crack in the door wide enough to push the dog out and hand over the leash.  It was the same when she returned from her walk.  The sitter was not allowed into the house.
The mother opened the door, blocking it with her foot so it couldn't be pushed open any further.  She took the dog in and closed the door, leaving the sitter in the breezeway.
Seriously?
These people clearly don't trust the pet sitter.  You would think with the way this woman acted that the sitter was going to club the woman over the head and steal her purse.  Despite all this the sitter will still do her job and take the best possible care of their pet while they are gone.  Unfortunately however, if they call again and refuse to abide by our policies we will not be sitting for them again.
All of our sitters undergo a criminal background check before being hired.  We have been in business for fourteen years and have stellar reviews.  If we were that untrustworthy we would no longer be in business.  If you are not comfortable with the person you're going to hand your key over to then keep looking for someone until you find someone you are comfortable with.