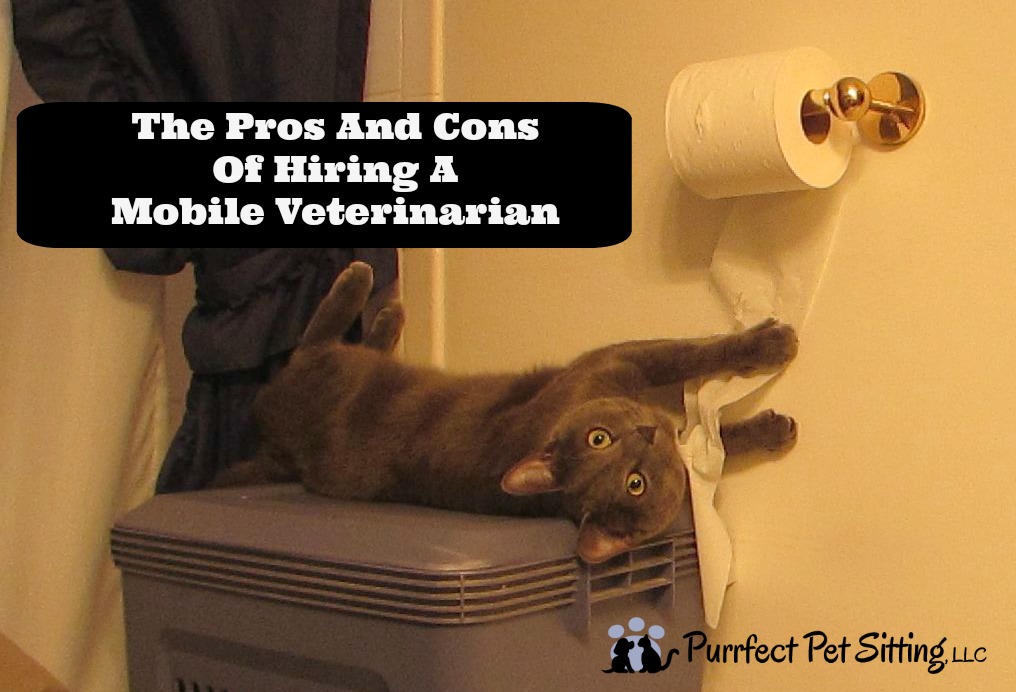 I have always brought my pets to the vet for their care.  Recently, I found myself with a dilemma.  My fifteen year old cat, who is in failing health and quite frail, needed a refill on his medication and in order to get that refill he needed to undergo an exam.  Given his current state of health I felt that a road trip may do more harm to him than good so I decided to have a mobile veterinarian come to my home.
I made appointments for my two oldest cats who hate to travel as I figured I may as well have them both examined while the vet was here.  Everything went very smoothly with their exams and the prescription got refilled without issue.
Only it didn't end there.
Less than a week later one of the cats (not the frail one) stopped eating.  I was going to bring him to our regular vet, but since he had just been seen by the mobile vet and she was familiar with him I felt it better to bring him to her office.  Did I mention it was a half an hour away?
Long story short, my cat ended up being blocked and spent four days in the hospital.
Given my recent experience I thought I would share the pros and cons of using a mobile veterinarian.
Pro's
Less stress on the pet – my cats were MUCH less stressed getting their exam at home and not having to ride in the car.
Less stress on you – I too was much less stressed not having to listen to them howl on the car ride.
Con's
Understandably, a house call is more expensive than going to your regular veterinarian.
If your pet needs something more in depth such as x-rays or surgery they will still need to go to the vet's office.
If you end up liking the mobile vet and want your pets to see them you will possibly have to drive further than you'd like to visit their office.
It may take longer to get an appointment than if you brought them to the office.
Overall, I was VERY happy with the mobile veterinarian I used.  I ended up going with Dr. LaMora who owns and operates the Brunswick Veterinary Hospital.  I highly recommend her!
For a list of mobile veterinarians that service the Capital Region, click here.
Have you ever used a mobile veterinarian?  What was your experience?