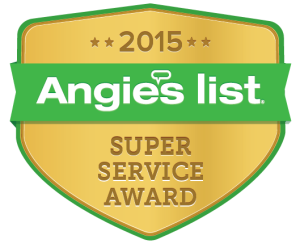 I'm beyond thrilled to announce that Purrfect Pet Sitting has won the 2015 coveted Angie's List Super Service Award!  This award reflects an exemplary year of service provided to pet parents in 2015.
We are the FIRST and ONLY pet sitting service in Rensselaer County to have ever won this award!
Angie's List Super Service Award 2015 winners have met strict eligibility requirements, which include an "A" rating in overall grade, recent grade, and review period grade; the company must be in good standing with Angie's List, pass a background check and abide by Angie's List operational guidelines.
In other words, this is kind of a big deal!  At least for us it is!
Only about five percent of pet sitting companies have performed so consistently well enough to earn this award!
I couldn't have done this without the fantastic team we have.  We strive to consistently go above and beyond the expectations of our clients and the results have paid off.
If you were one of the many who have left us a review – THANK YOU!  If you have an Angie's List account but haven't left us a review yet, would you please?