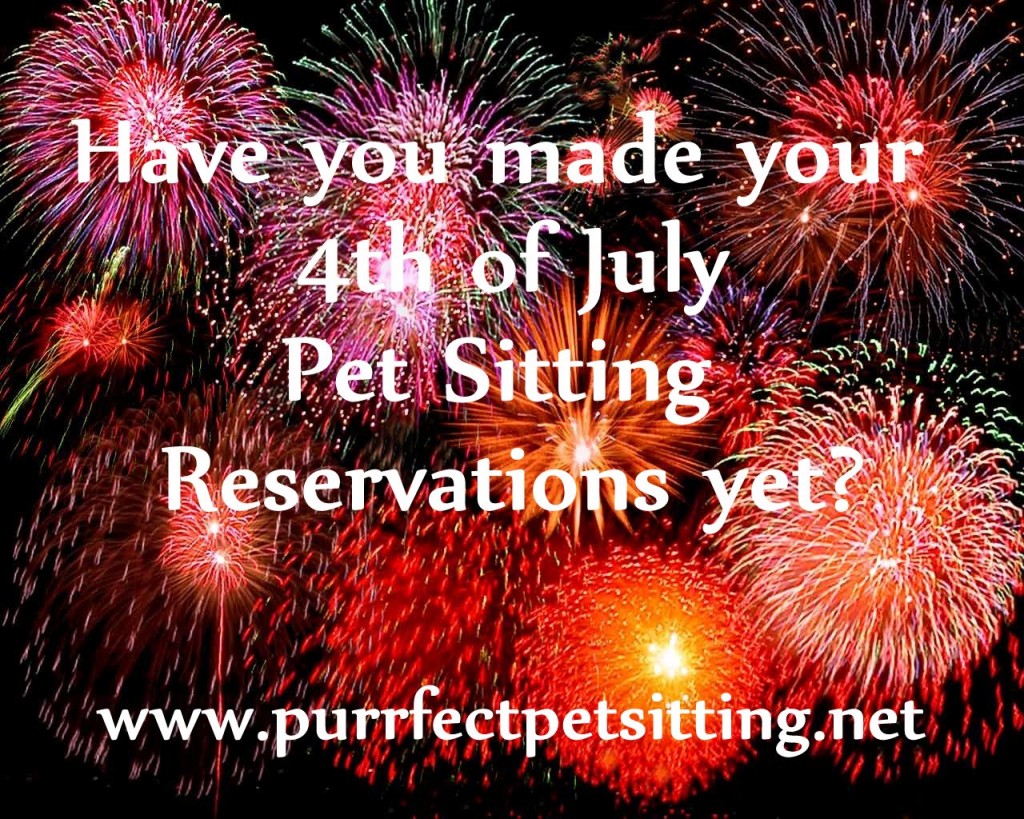 With each holiday and each changing season the challenges of pet sitting also change.  At Halloween, for example, we have to be careful pets don't get into any candy and in the middle of the summer we don't want your pets to burn their feet on hot pavement.  4th of July can be an incredibly stressful holiday from your pets point of view and therefore we try to take extra precautions to keep them safe.
We ask that you let us know if your pets have any fears of fireworks; a lot of dogs do!  If they are afraid are there any special precautions you'd like us to take?  Some people have us confine their pet to a crate while, some have us turn the radio or tv on as background noise while others request us to give their pet Benadryl to take the edge off.  Our goal is to keep your pets as comfortable as possible during a somewhat stressful night of loud noises.
It's hard to believe that 4th of July is just a few short weeks away.  I swear, time goes by faster with each passing year.  Holidays are always the busiest for pet sitting but 4th of July falls on a Friday this year so a three day weekend will make it one of our busiest holidays.  If you have plans to be away and haven't made your reservations yet, be sure to contact us soon.