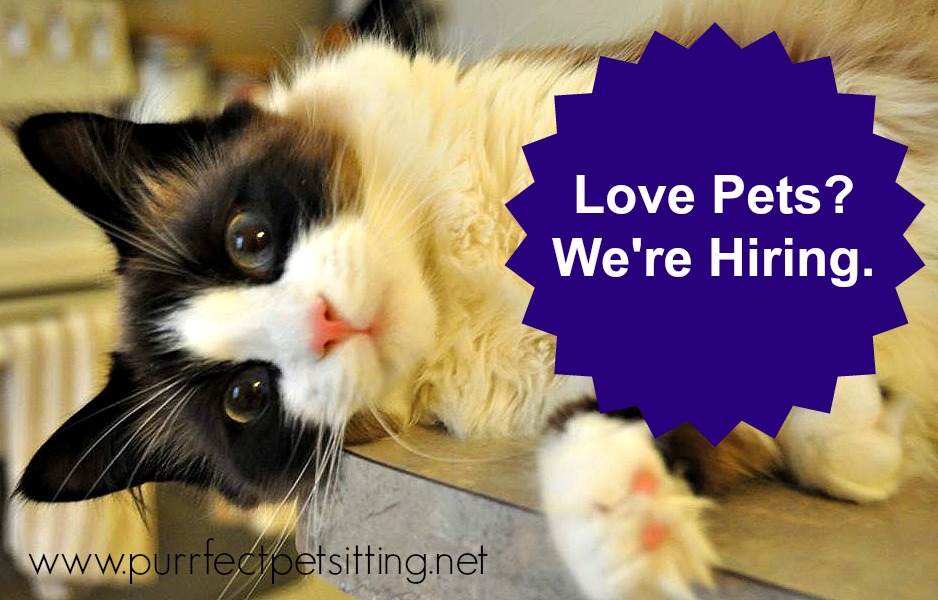 Pet sitting can be an awesome job!  Read all about it here.  In my most recent quest for finding employees I noticed something.  Not only was Purrfect Pet Sitting looking for employees but so are several other services throughout the Capital District.
You can find more information on part time positions available with Purrfect Pet Sitting here.  We are currently looking for part time pet sitters in the Averill Park/Sand Lake and the North Greenbush areas.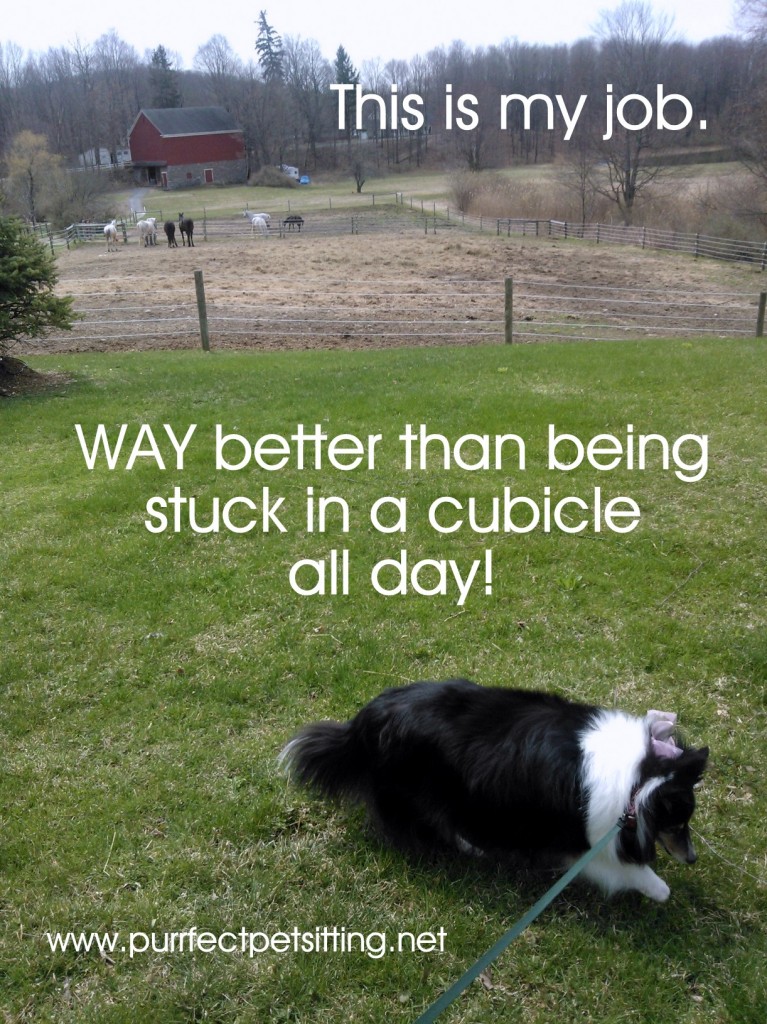 Who else is hiring?  Here is a list:
Twenty Toes needs help in Albany, Glenmont, Brunswick and Troy.
Old Orchard Pet Sitting, LLC
Old Orchard Pet Sitting is accepting applications for pet sitters in Amsterdam, Scotia, Galway, Charlton, Hagaman, Glenville, Burnt Hills, and Ballston Spa.
Auntie Kim's is looking for sitters in the Latham, Cohoes and Colonie areas.
PRF Pets is looking for sitters in the Schenectady and Rotterdam areas.
Saratoga Dog Walker, LLC is looking for help in Saratoga.
Camp Bow Wow
Camp Bow Wow is looking for sitters in the Albany and Schenectady areas.
Hounds On The Hudson covers the Albany area.
Since each business is independently owned, hours and pay rates will vary.  Please visit their websites and contact them if you live in the area they are looking for help and you are interested in a position.
Do you know someone who loves pets who would make an awesome pet sitter?  Please share this post with them!  As you can see, there are several places hiring.