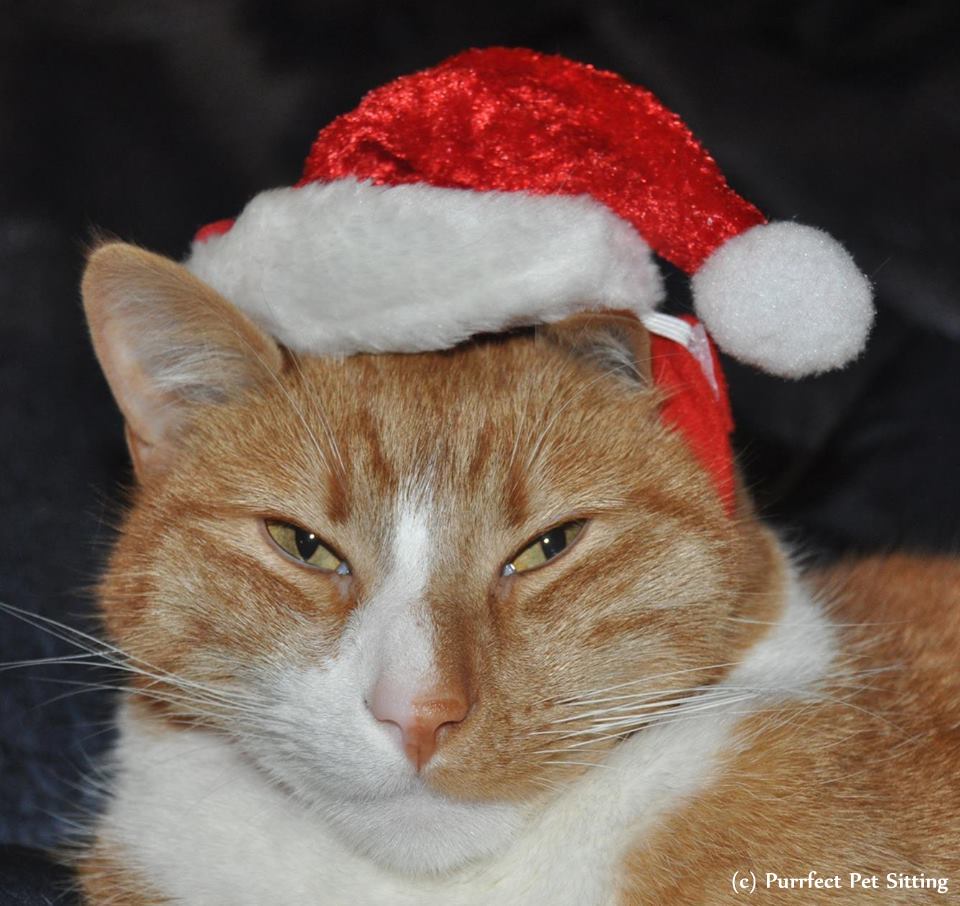 It's hard to believe it's already October.  October!  How did that happen?  I blinked and summer just flew by!  As many of you know, the holidays are by far the busiest times for pet sitters.  In order for us to make plans with our families it would help us tremendously if you'd make your reservations early.
We prefer to cater to our existing clients during the holidays; people who use our service throughout the year.  We want to make sure you get your reservations in before we accept any new clients.
We hate to turn anyone down, but inevitably we usually always have to.
Please don't let it be you!
Thanksgiving is usually the busiest holiday of the year, with Christmas a close second.  The Christmas schedule is filling in rapidly this year already.  Please don't wait!  Make your reservations now.
You can either call (518) 469-6459, email info@purrfectpetsitting.net or you can use our online scheduling.  Instructions on how to use online scheduling can be found here.