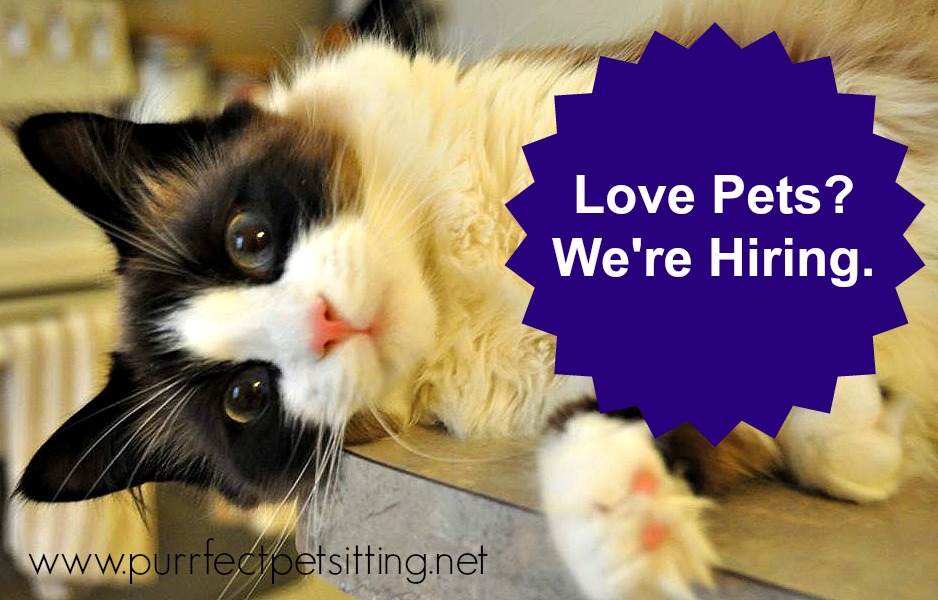 Would you or someone you know like a job where you're greeted by happy customers every day?  Are looking to hire pet sitters in the following areas:
East Greenbush/Schodack/Castleton
Averill Park/Sand Lake
North Greenbush/Rensselaer
Wynantskill/Poestenkill/Troy (South or East)
Because of the driving involved, preference will be given to applicants residing in our service area.  We like to keep our sitters within a 5 mile radius of their homes.
The pet sitting assignments will vary, depending on the needs of the clients. Visits for dogs should be done around the same time each day to assure continuity for the dogs. Dog sitting assignments may be anywhere from 2-4 visits per day consisting of twenty minutes each. Some cat sitting visits and/or midday dog walks (for clients working long hours) may only be once a day.  Most vacation visits last anywhere from three days to three weeks. We like to schedule the same person to visit for the duration of the client's vacation.  The schedule really does vary and we are somewhat flexible and respect that you have a life too.
Major holidays are also times when pet sitting is in high demand.
We are looking for long term employees.  This is not a summer position, although it is always busiest in the summer.
So do you know someone that would make a great pet sitter?  Please share this post with them!
For more information and how to apply, please visit our Employment page.