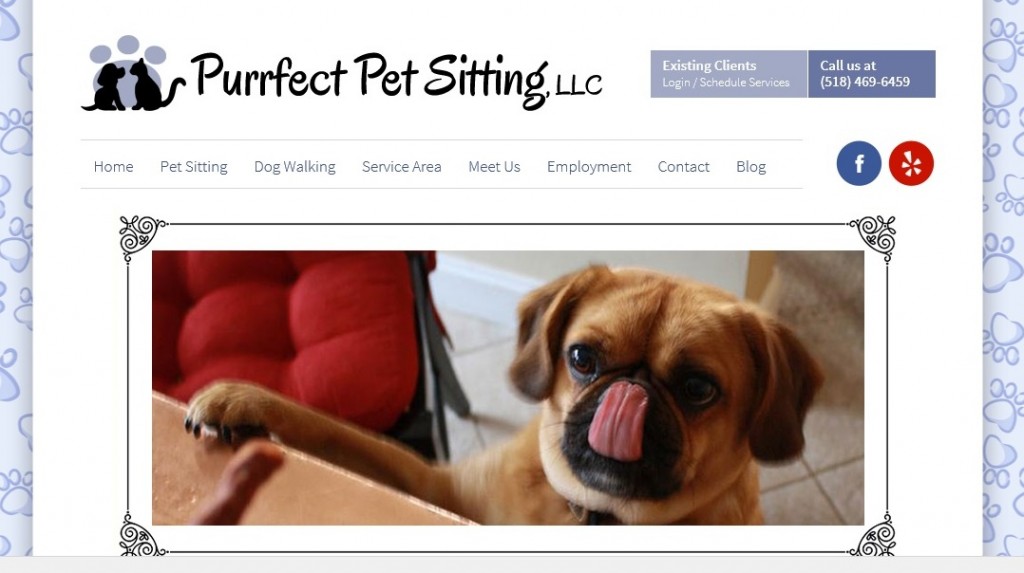 Have you tried using our online scheduling system yet?  You can log in and schedule your own visits!
If you visit our homepage then click on the light blue "Existing Clients" tab at the top right of the page.  That will bring you to this: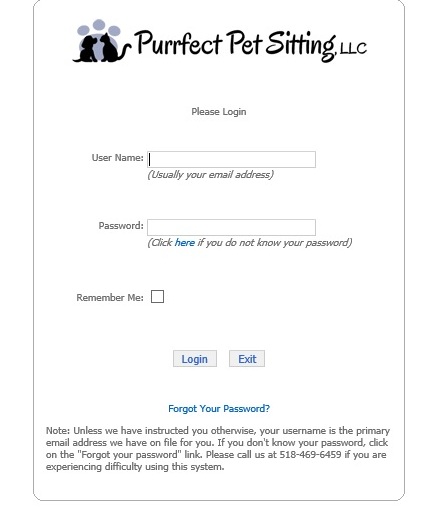 Your user name will be the email address listed on the contract you signed during our initial consultation.
Your password the first time you login will be 'password' – all lower case, no quotations.  Once you are in the system you can create your own unique password.
Once you've logged in you can select any of three options.  You can view what services you have currently scheduled, you can request a new service or you can change your password.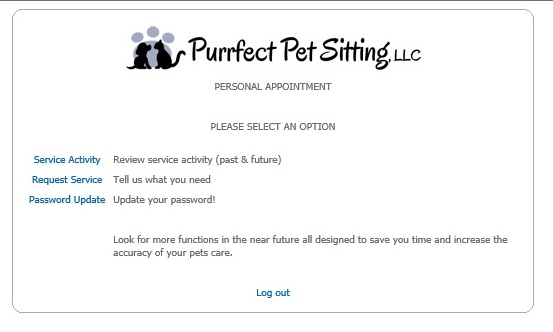 To schedule a new service, select "Request Service", you will then be brought to this screen: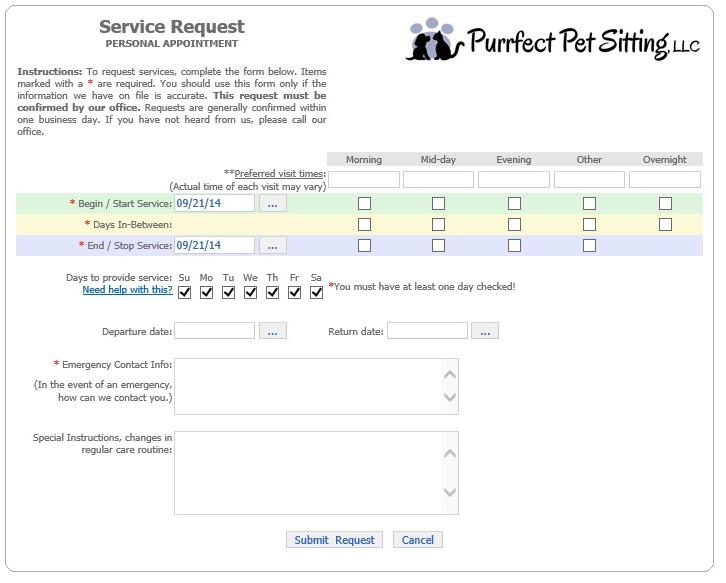 Simply enter the date for service to begin and what time(s) you need visits that day then any days in between and what visit you would like service to end with on the final day.  Once you have filled everything out, submit your request.
It's as simple as that!
Once you submit your request the system will generate an email to me and I can log in and approve your request.  Once it has been approved you will receive a confirmation email complete with a total.
Of course we still take requests via phone and email as well.
So what are you waiting for?  Go try it!