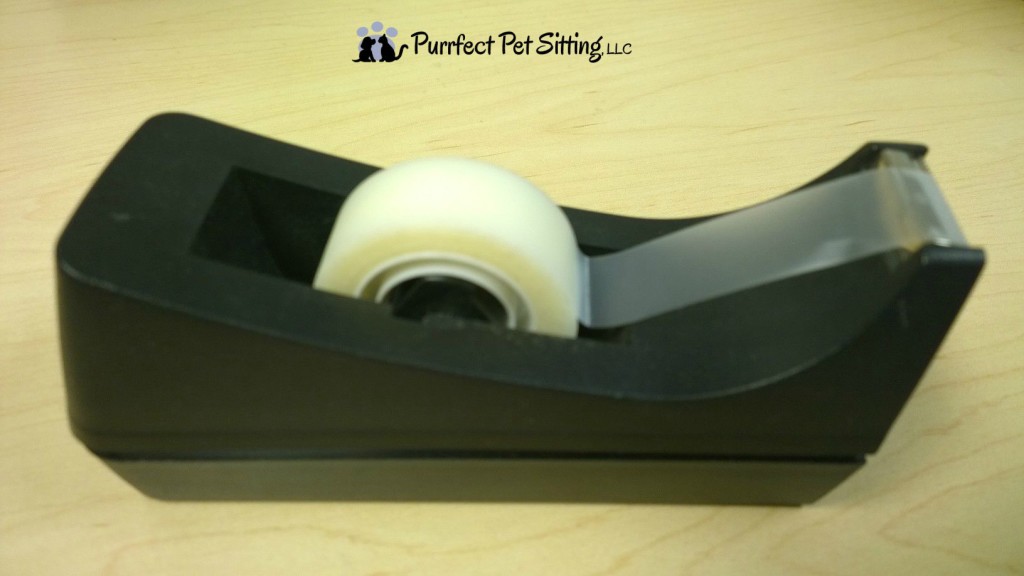 When we sign up a new client we take copious notes on their pet and house care.  Having over fifteen years of experience we ask a lot of questions and know what types of things could potentially pose a problem.  Locks rank very high at the top of that list of potential problems.
As you can imagine, we keep a lot of keys on file.  This is just from one pet sitter on a very busy holiday weekend: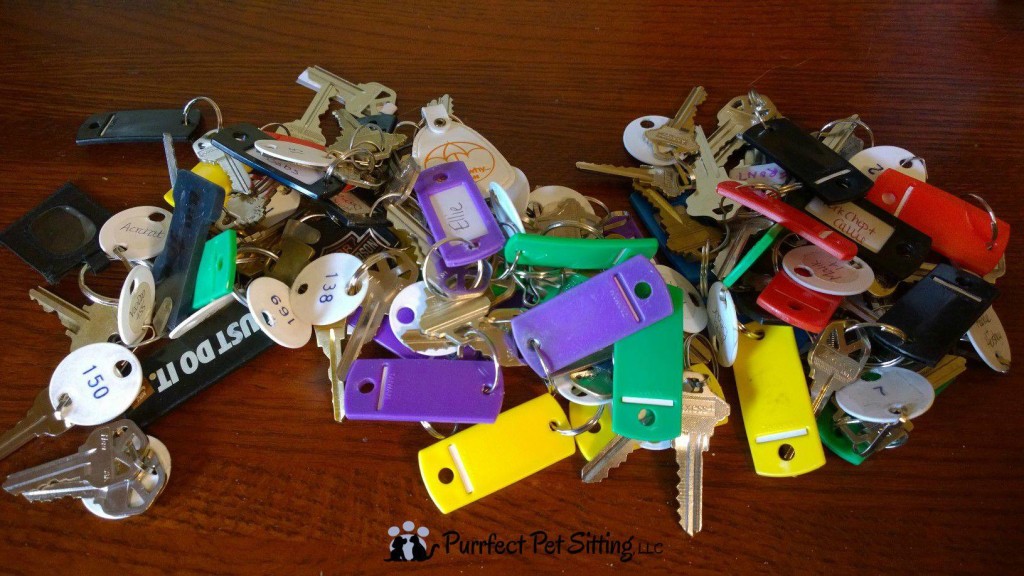 We always ask for two keys when we sign up a new client.  One is kept with the primary sitter and the other is kept with the client file in case of an emergency.
Despite having two keys, we still occasionally run into issues.
If a client tells us during our initial interview that they don't lock a certain door, or that they only lock the deadbolt and have no key for the door knob itself, we request that they put a piece of tape over the lock to which there is no key.  That way, if we do happen to try to lock it, we notice the tape and remember that door shouldn't be locked.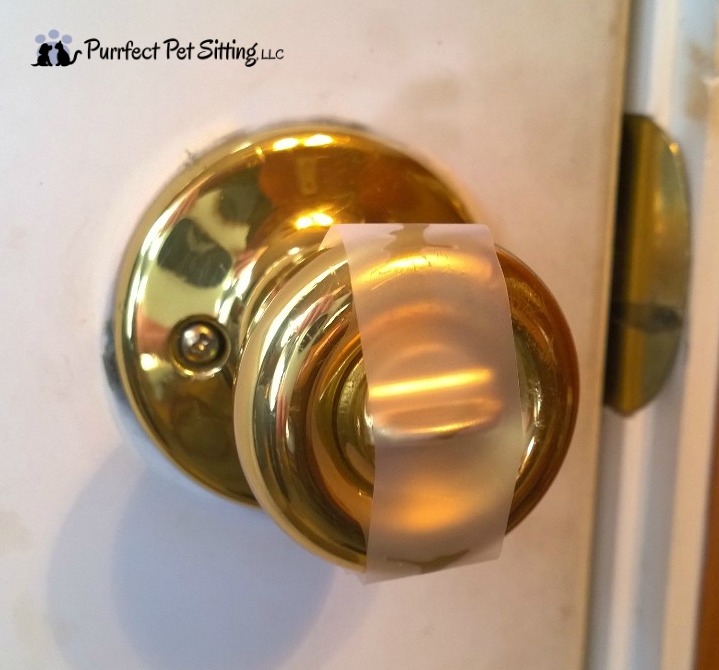 This is where a piece of tape could have saved a lot of headaches!
It's by far one of the most useful tricks we have learned while pet sitting.  So, if you're planning on going away and there are locks that you don't want locked save yourself (and your pet sitter) a headache and put a piece of tape over it!  Your pet sitter will thank you.