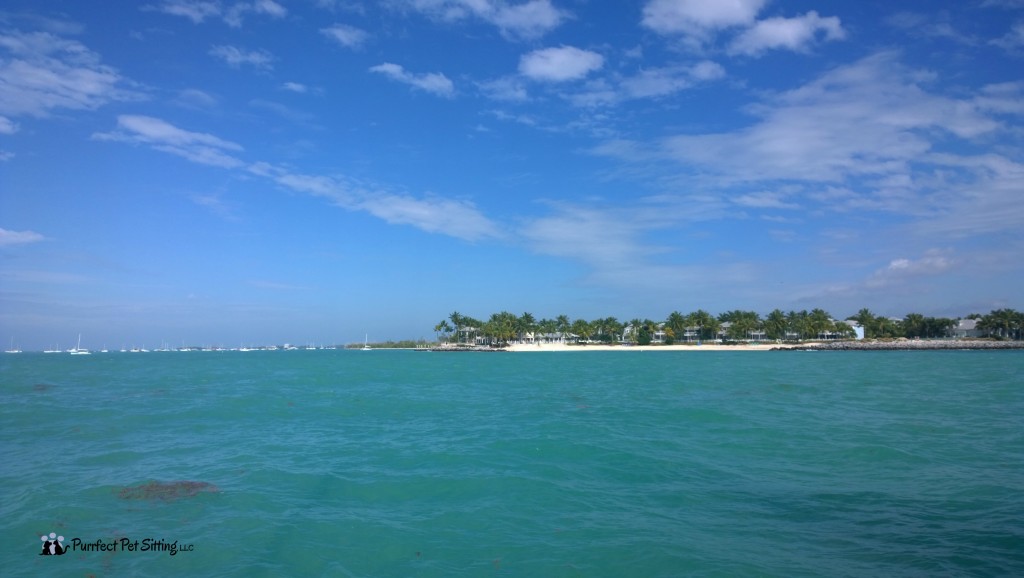 We just returned from a week in Key West.  We were fortunate enough to go there last year as well.  It's one of our favorite places.  This was my fifth time going.  We will only stay at Key West Bed and Breakfast and can't recommend it highly enough if you're ever interested in visiting Key West.  Check out their breakfast spread each morning (I already miss the fresh squeezed orange juice every day):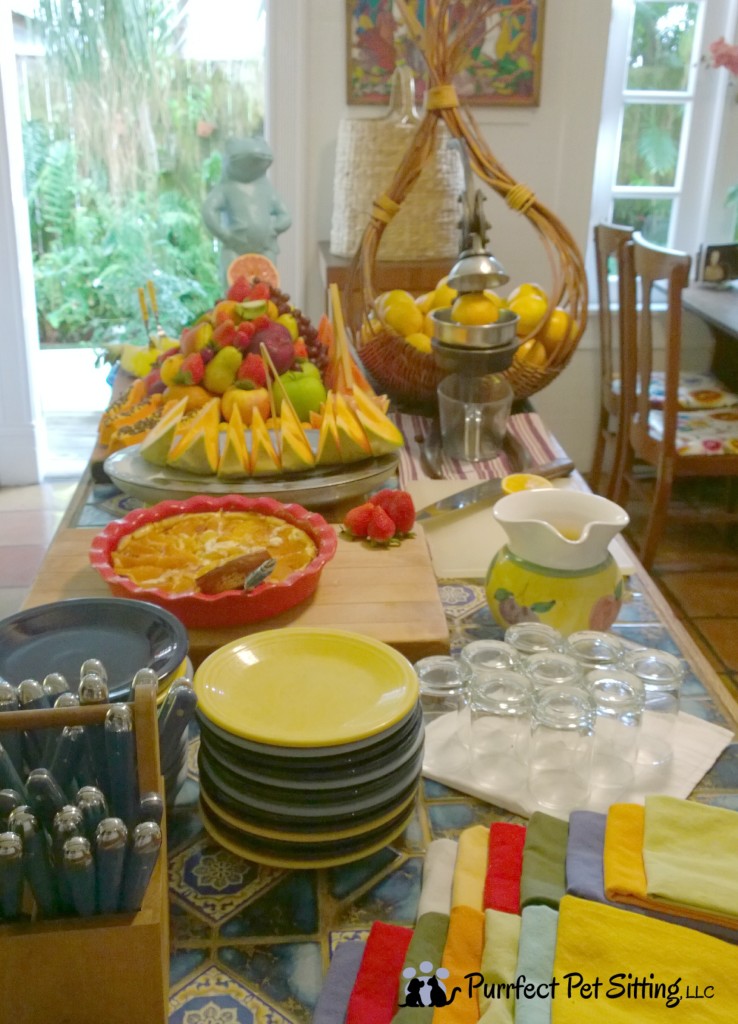 It was so nice to get away from Snowmageddon and sub-zero temperatures!  I felt bad (kind of) wearing my shorts and sandals knowing everyone back home was dealing with more than a foot of snow.
Preparing for vacation made me realize what everyone else goes through getting everything ready for the pet sitter.  I had to prepare all the meals for our chickens before we left.  I swear, my girls eat better than I do!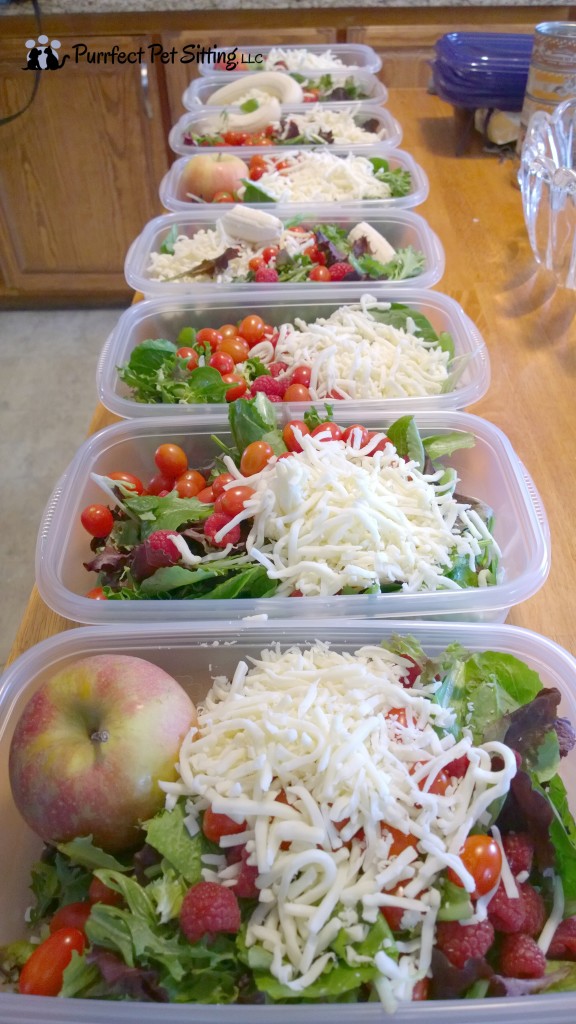 Key West is an incredibly dog friendly town.  You can bring your (well socialized) dogs into restaurants with you.  Everyone in Key West is so friendly.  I think it's all the sun.  They get way more Vitamin D to than we do!  I managed to get my 'dog fix' when the owner of the B&B brought her dog to visit.  This is Goo.  He is a 12 year old Pomeranian.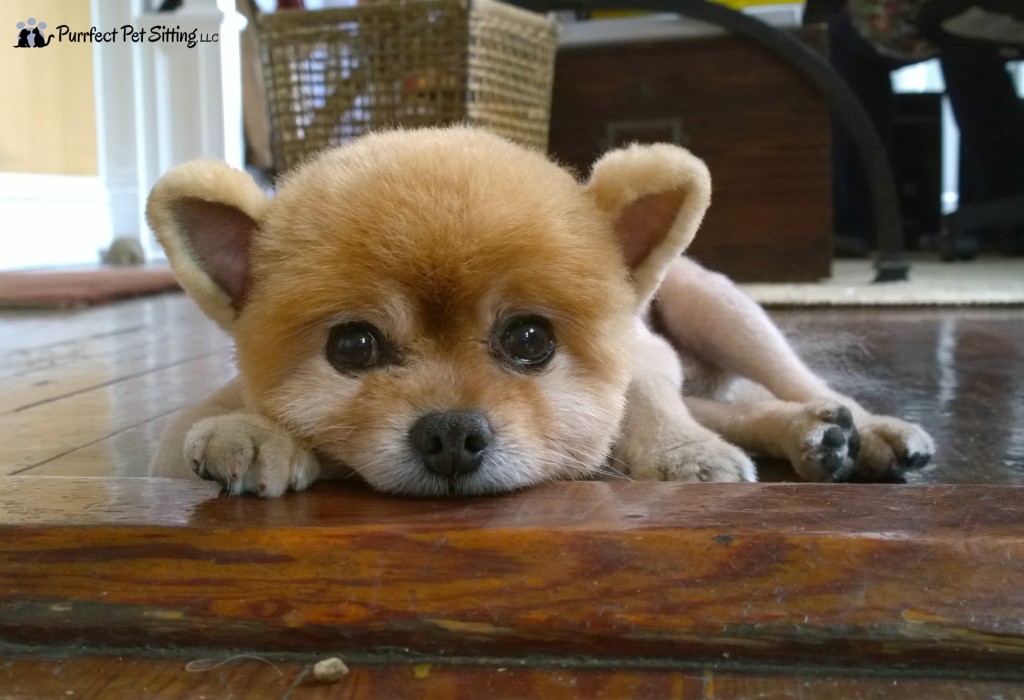 I didn't get to completely unplug as I still had to manage the schedules, field phone calls, do payroll, etc. but it was wonderful to know that my team could handle all the actual pet sitting while I was gone.  I am so happy to have such a great team!
Now it's back to reality.  I have to go shovel.
What is your favorite vacation destination?