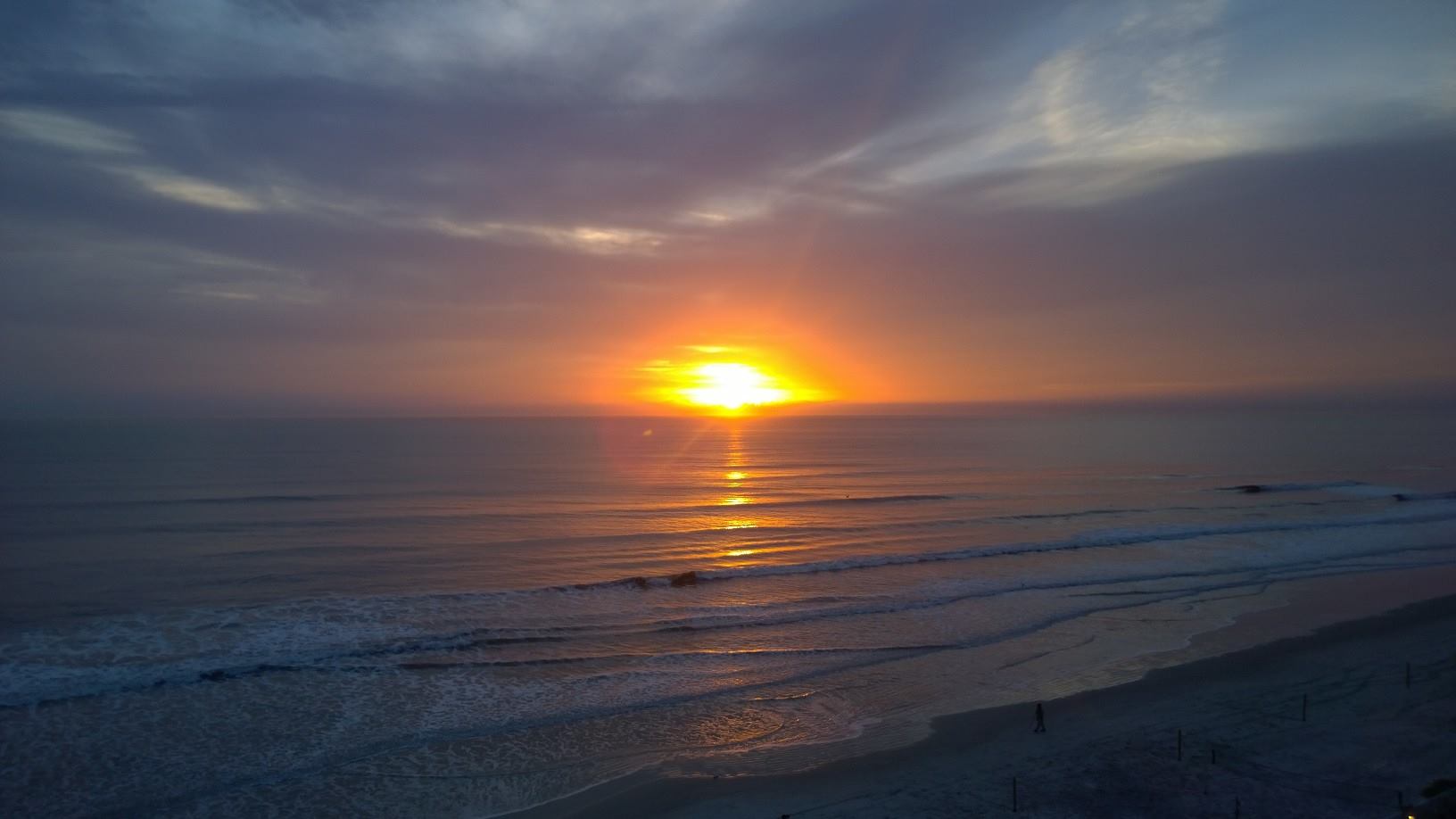 If you've been following this blog for any length of time you may (or may not) have noticed a bit of radio silence recently.  I had the pleasure of going on vacation and spending a week in Daytona Beach in February (photo is sunrise from our balcony).  Of course the week while I was away we had several last minute client requests.  Thankfully my team stepped up to the plate and serviced every single one of the requests; about twenty extra visits in total.
It all went downhill from there.
The week while I was away I had a toothache.  Nothing major, just uncomfortable.  I wasn't worried as I already had an appointment scheduled for a cleaning the day after we returned from vacation.  I'm SO glad I did.  By the time I made it to my appointment I had a full blown abscessed tooth.  If you've never had a tooth abscess – pray that you don't.  Worst pain I have EVER been through.  I was put on antibiotics for a couple of weeks to get rid of the infection and, over the course of the next two weeks, went back and forth to root canal appointments.  The antibiotics made me sick and I was basically non-functioning for a few weeks.
My team stepped up again and covered any visits I couldn't physically handle myself.
It just goes to show how important an emergency backup plan is and working in teams so two people are familiar with each visit.  Without that and my fantastic team I don't know how I would have handled everything on my schedule.  I try to tell them all the time how much I appreciate all their help, but this time I wanted to make it public!
I have the best team EVER!!!