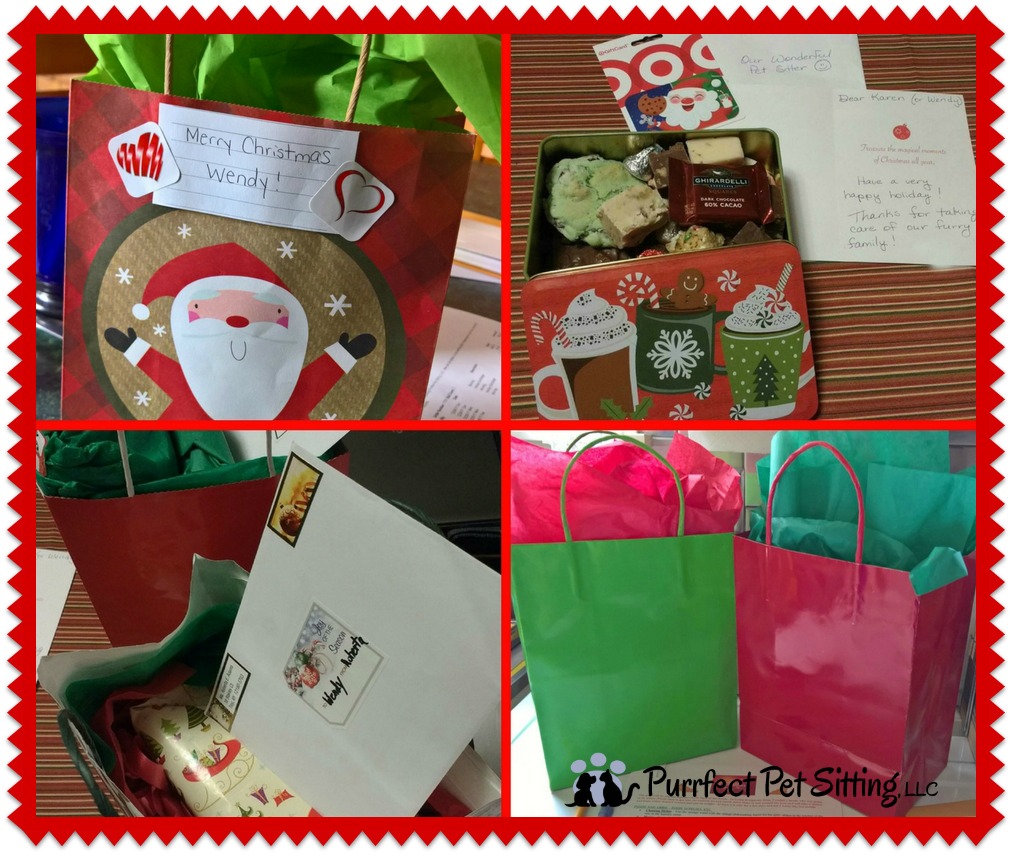 The holidays are the time to exchange gifts with the ones you love and to show your appreciation and thanks to those who have gone over and above for you throughout the year.
Boy howdy, were we ever appreciated!
I know I've said it before, but we really do have the BEST clients!
We received a lot of cards, a lot of gifts and a lot of goodies.  We received everything from cat socks to candles to cookies and tips.
We are SO incredibly grateful for everything!
I'm very happy that not a lot of our clients agree with the old adage that you don't tip a business owner.  That's not just because I'm a business owner.  If a service does a good job for me, is there for me whenever I need them, goes over and above for me and I appreciate them, I tip regardless of whether they own the business or not.
It really helps to actually KNOW we are appreciated and not just 'the help'.
Karen even got a half eaten card!  Even the cat got into the action!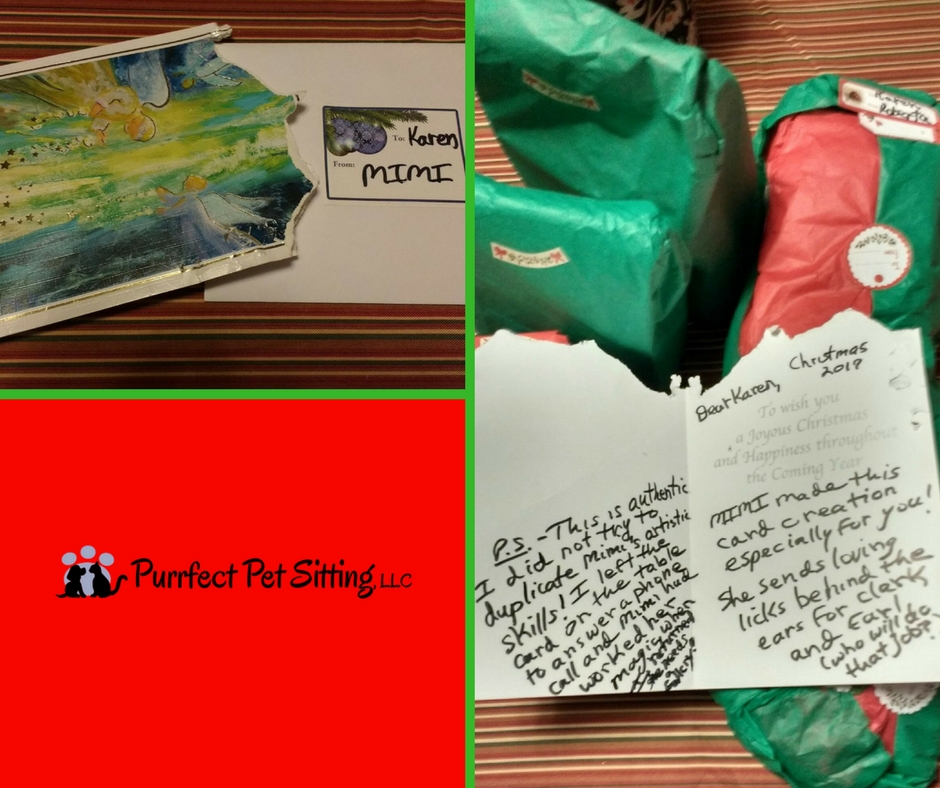 So, THANK YOU to all our wonderful clients (and critters) who went out of their way to give us the warm fuzzies this holiday season.
A little appreciation really does go a long way.