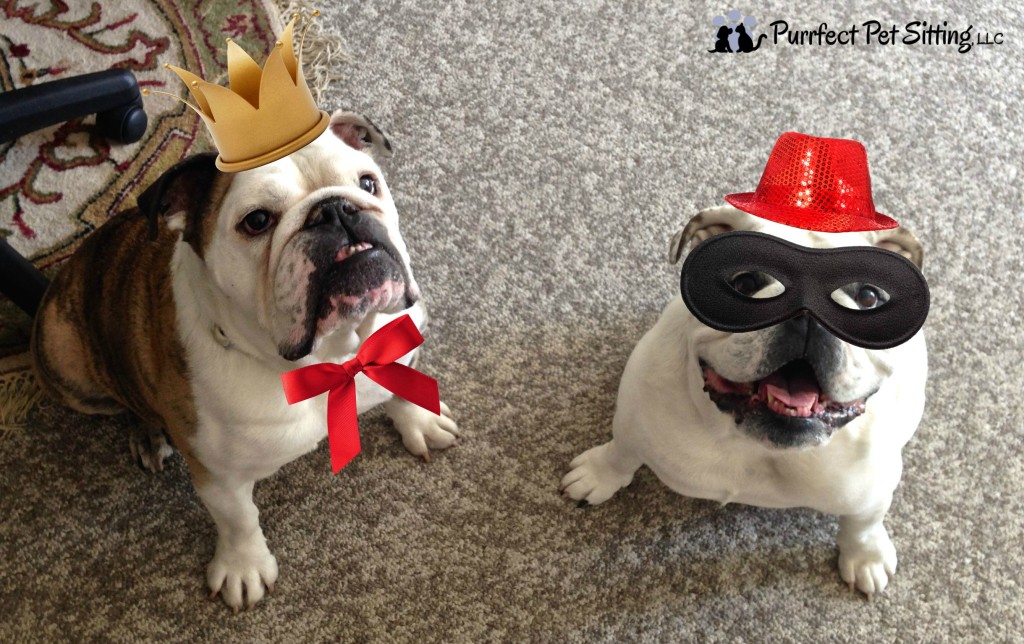 Most businesses that blog take note of the most frequently used search terms used to find their website so they can include more of those words or phrases in future blogs to increase website traffic.  The most common search terms used to find Purrfect Pet Sitting are usually pet sitting, dog walking, pet sitter, etc. 
The majority of search terms/words to find our website this year were pretty normal, however there were some doozies.  The top five were as follows:
5.  Mr. Burns Naked – I'm sure these people got a chuckle out of our post on Your Pet Sitter REALLY Doesn't Want To See You Naked.
4.  Cat In A Hat – Who could possibly forget the picture of Bob on top of my husband's head in How Many Hats Does Your Pet Sitter Wear?
3.  Using Cats On Deck Enclosure On Grass – This post described the cat enclosure I had built off the back of our house.  Your Pet Sitter's Pets: Cat Enclosures.
2.  Can I Catch A Cold By Pet Sitting – 5 Ways You Can Help Your Pet Sitter Stop The Spread Of Cold And Flu was a very informative post.
And the number one strangest search phrase used to find our website?  This one kind of grossed me out…..drum roll please….
1.  Dog Sitting Turns Erotic – Really?  There are no words for this.  I have NO idea which blog post this search term directed them to, nor do I WANT to know!!!  Yuck!!!
Happy New Year everyone!  I look forward to more blogging in 2015 and seeing what kooky search terms people use to find our website this year.