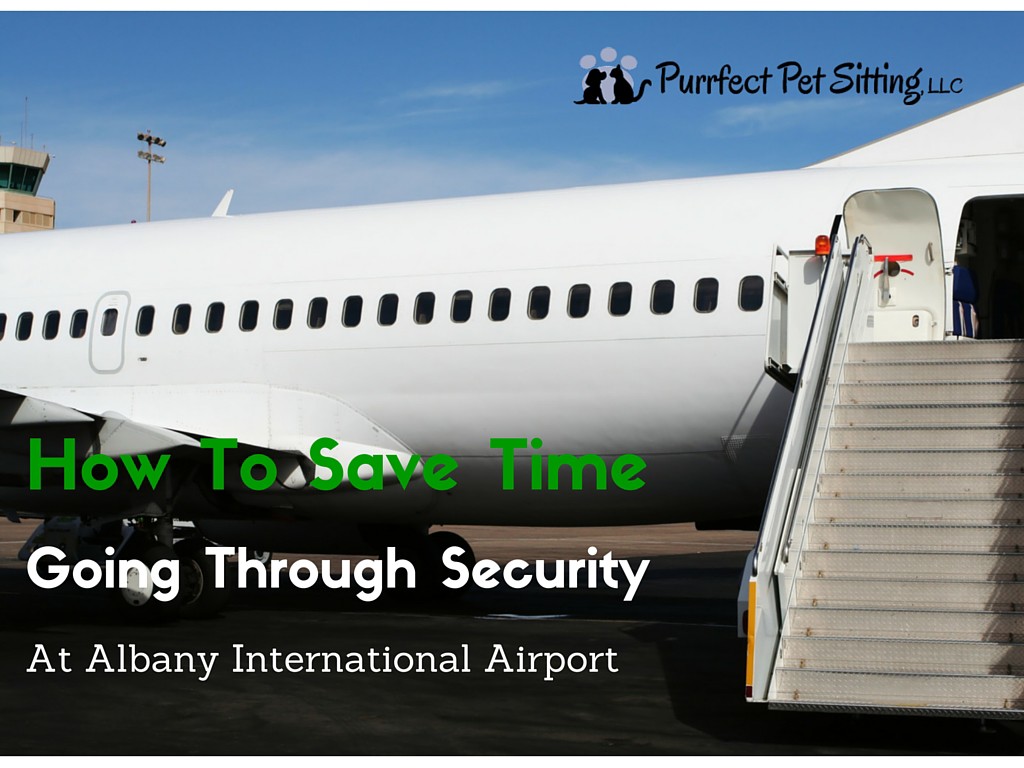 My husband and I love to travel.  Since we both own our own businesses though we both need to bring our laptops with us and hate having to unpack everything to get through security.  Security at the Albany International Airport usually goes rather smoothly but if you're there at a peak time it can potentially take a really long time.  
When we heard of TSA Pre-Check we were skeptical but my husband researched it and we agreed it would definitely be worth it for us.
What Is TSA Pre-Check?
From their website "TSA Pre✓® is an expedited security screening program connecting travelers departing from airports within the United States with smarter security and a better air travel experience."
What Does That Mean?
You must apply either online or in person.  You pay $85 and they take your finger prints and verify your identity using either your current passport, driver's license and/or birth certificate.  Once approved the benefit is a much easier trip through security at the airport.
What Are The Benefits?
You don't have to remove your shoes, laptops, 3-1-1 liquids, belts or light jackets!
The line is usually much shorter because not as many people spring for the pre-screening so you feel like you're in the VIP lane!
Do ALL Airports Offer TSA Pre-Check?
Unfortunately no.  You can find a list by state/airport here.   When we came back from Key West two years ago they didn't have Pre-Check at that airport but they did at Daytona this year.
Once you're approved for TSA Pre-Check you will be given a known traveler number "KTN" to use when making your flight reservations.  Participating airlines (again not all participate) will print an indicator on your boarding pass.  The lanes for Pre-Check are usually pretty clearly marked at the airport.  Hint: look for the shorter lines!
TSA Pre-Check is good for five years.
So tell me, have you applied yet?  Have you used it?  What was your experience?