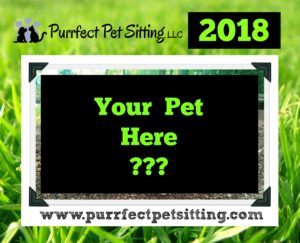 How is it possible that this is our FIFTH annual contest?  It's hard to believe we've been doing a calendar for five years now.  It's definitely a labor of love to compile all the photos and create the calendar, but it's worth it.  We get so many compliments every year.

Do you have more pictures of your pet(s) on your phone than anything else?  Enter your photos for our next calendar!   The lucky winner will be featured on the cover of our 2018 calendar and have bragging rights for a full year!
The Prizes:
The winner will receive a copy of our 2018 calendar and a $25 gift card to their choice of either Chewy.com or Healthy Pet Center.
How to enter:
Click here to go to the contest.  Follow the instructions on how to upload your photo.  You may enter more than one photo, but the app only allows one entry per email address, so you'll have to use another email address.
You can vote for your favorites daily.  Be sure to share, share, share with your friends!
The fine print:
You must own the pet in the photo and own the rights to the photo.
Photo must be of pets only, no people.
You can submit as many entries as you want, but the app only allows one entry per email address.
This contest has no cash value.
Contest is open to residents of the U.S.
Open to everyone in the U.S., not just clients of Purrfect Pet Sitting so share, share, share!
In the event of a tie, the staff of Purrfect Pet Sitting will choose a winner.
Deadline for entries is 9/30/17.
Winner will be announced on 10/1/17.
All other photos in the calendar (other than the cover photo) are our own content, photos that were taken by myself or the rest of the Purrfect Pet Sitting team.  Take a look at some of last year's calendar pages: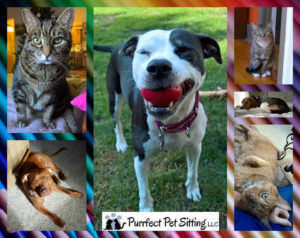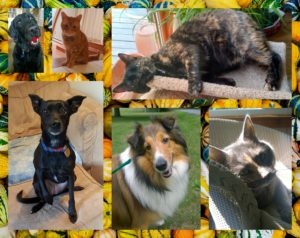 What are you waiting for?  Go enter the contest!